Red Gulch / Alkali National Backcountry Byway
Red Gulch / Alkali National Backcountry Byway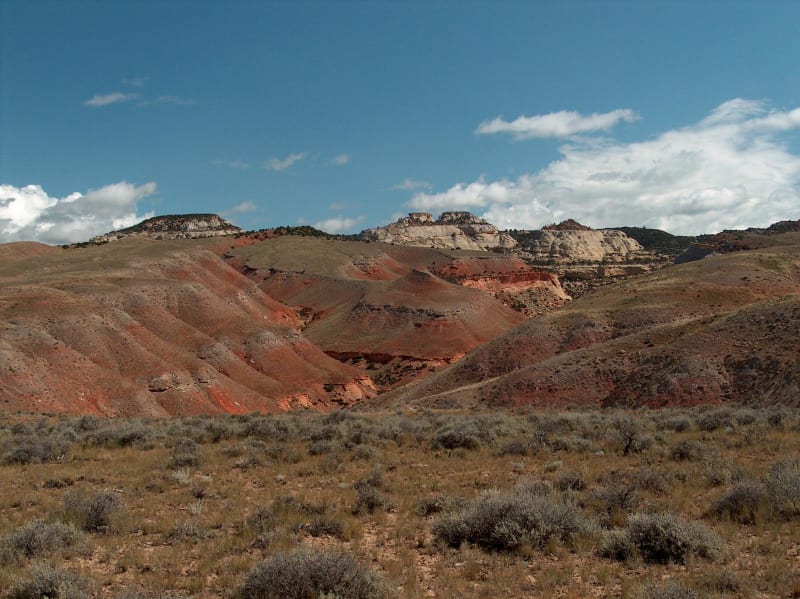 10
Trail Overview
This designated National Backcountry Byway travels through the Bighorn Basin, a vast arid expanse west of the Bighorn Mountains. Aside from seeing colorful bluffs along the foothills of the mountain range, the trip also offers the opportunity to see dinosaur tracks and Indian petroglyphs. Much of the washboarded and rutted lane passes over a broad sagebrush-carpeted plateau while passing claystone badlands, and red walls known as the Chugwater Formation. Keep watch for animals that make the Bighorn Basin home, including antelope, grouse, porcupines, and cottontail rabbits. You may also spot stacked rock cairns that were built as route markers by American Indians and sheepherders. When in the area, be sure to also visit the Medicine Lodge Archaeological Site near the southern end of the byway. This historical site includes trails, a small visitor center, campground, and petroglyphs.
Difficulty
Easy, but bumpy driving can be expected in dry weather conditions. In wet weather, the clay-based driving surface becomes a slippery hazard that can be impassable. A high clearance vehicle is suggested to best handle the backway's rough, rutted, and rocky stretches. This road is not recommended in the off season.
Get the App
Find Off-Road Trails
Unlock more information on Red Gulch / Alkali National Backcountry Byway.