Timpooneke Road
Best Time
Spring, Summer, Fall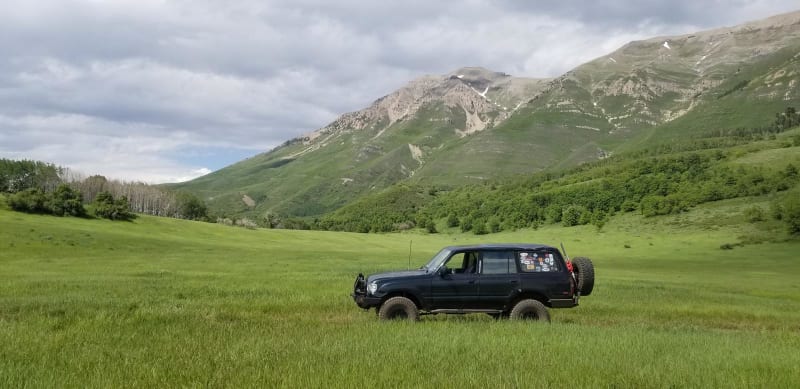 12
Trail Overview
This is a high-altitude Uinta-Wasatch-Cache National Forest road starting at the back of the Timpooneke Campground and wrapping around the face of the Timpanogos Wilderness Area. It is approximately 19 miles round trip and a there-and-back road. The route is very rocky but the rough road pays off with a fantastic view of Orem and Provo at the end of the trail. The trail also leads to pristine high altitude meadows once it leaves the pine forests and wraps around to the west facing slope of the mountain. The route has several small offshoot trails for dirt bikes, horses, hikers and mountain bikers. Be aware of the high altitude and plan accordingly for severe weather and possible snow and thunderstorms even in shoulder and summer seasons. The route is closed in winter due to snow. Overall the trail is easy but lower clearance vehicles might have to carefully navigate some short sections of washouts and small boulders in the trail. Stay the trail to keep the meadows pristine for the next visitors.
Difficulty
It's a rocky fire road with minimal maintenance outside of summer months due to elevation. There are some small obstacles and remnants of mud holes from wet months.
Get the App
Find Off-Road Trails
Unlock more information on Timpooneke Road.