Silver Reef - Leeds Canyon
Best Time
Spring, Summer, Fall, Winter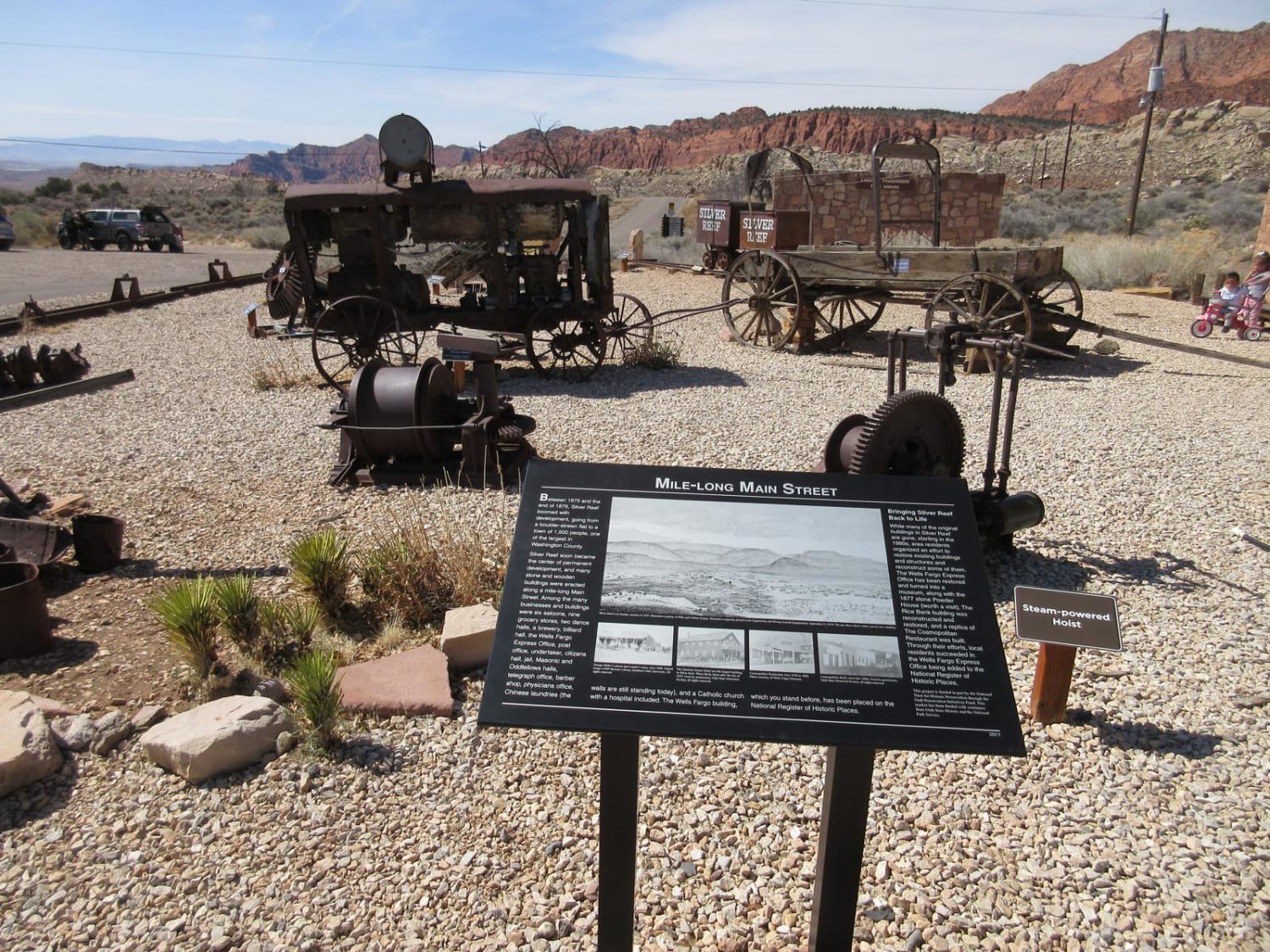 5
Trail Overview
This is a fun outing for the family, especially in the heat of the summer, as you can climb up to the Oak Grove Campground and have a cool picnic or take some time to hike. Along the way, be sure to stop at Silver Reef to wander around the old town center where numerous artifacts are available for viewing. The second place to stop is approximately three miles up the road at the "Beehive". The Beehive is actually an old kiln that was used to produce charcoal to help in smelting the silver from the ore taken from the short running silver mine. Along the way, there are plants to look at, benches to rest and enjoy the view and picnic tables in the shade. This is a fun activity when the kids are bored and driving you crazy or just to get out and see some of the area on an afternoon. If you are looking for other adventures, the adjoining Leeds Creek Cottonwood Valley road has additional views. You might want to take a few minutes where you turn Leeds Canyon to continue up this road to go back and climb to the top of the pass on Cottonwood. Spectacular views of the area including Zion National Park.
Difficulty
This road is easily traversed by any car or other vehicle. It is well maintained. The road is only open to the Beehive from late fall until they open the campground in early spring.
History
Be sure to stop at the information sign just as you are leaving Silver Reef after crossing the wash. Silver Reef was a boom area in the 1880's when silver was found in the sand stone. A kiln was built to turn the wood in the area into charcoal to melt the silver out of the sandstone. The silver did not last long, but it did draw some interesting characters to the area during that period.