Resurrection
Best Time
Spring, Summer, Fall, Winter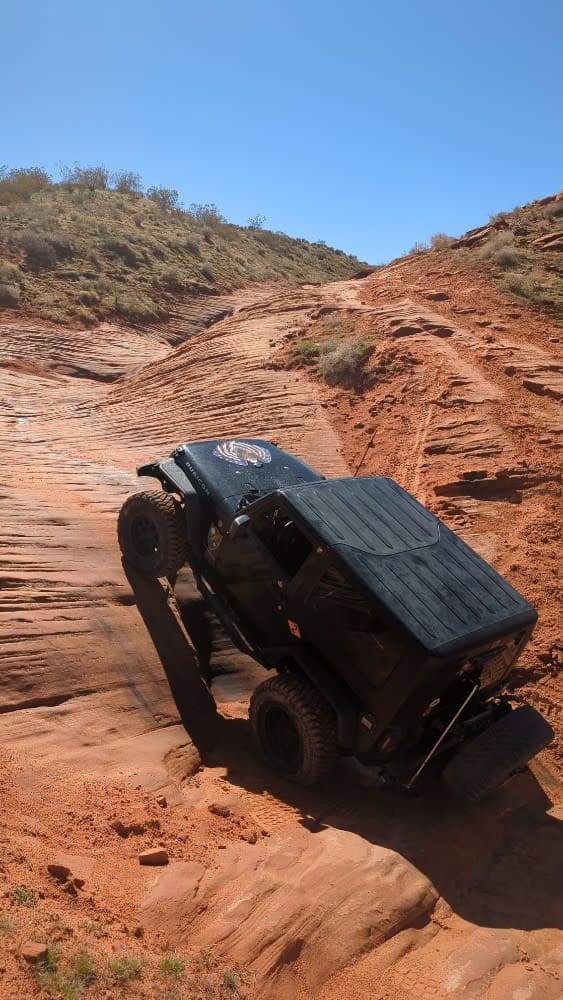 5
Trail Overview
Resurrection trail rated 5 of 10 provides a mix of sand washes and multi-stepped rock climbs with a few exciting off-camber blind turns just to keep the thrill ride. The trail is broken into four distinct sections: the first wash with multiple off-camber turns and a nice 30-degree sand wash slope that will put you within inches of a large rock on your driver's side. Once you leave the first wash you will approach Resurrection Rock. The trail can be run either clock or counter-clockwise. It is typically run counter-clockwise as it allows for off-camber climbs whereas if you run it clockwise you have off-camber descents. The third section will provide for a steep sand trail descent into the second wash where you will encounter more slick rock climbs and several 18-24 inch rock ledges. At the end of this wash is the last leg. Traveling east along the fence line you will cross the western small sand dunes as you approach Tombstone Mesa. Turn left and make the steep climb up to the typical rest stop with a view of Sand Hollow Lake, the Pine Mountains, and of course Zion Nation Park peaks. On the north end of the mesa, you will see how it got its name. Drop over the ledge, loop back, and head to the main sand dunes to complete this trail.
Difficulty
The trail surfaces are rutted, rocky, and sandy with steps not exceeding 24", with considerable slickrock surfaces. Water not exceeding 12" with some mud possible. Good ground clearance and driving skills are needed. 4WD, tall tires (33" plus), and traction-adding devices (locker, limited slip) are required. Above-average driving skills are desirable. Enhanced suspension travel, good ground clearance, and a winch would be a plus.
History
Resurrection Trail is one of the newer trails within the Sand Mountain OHV area. It was established in 2020 for one of the major trail events held each year.
Technical Rating