Rainbow Terrace
Best Time
Spring, Summer, Fall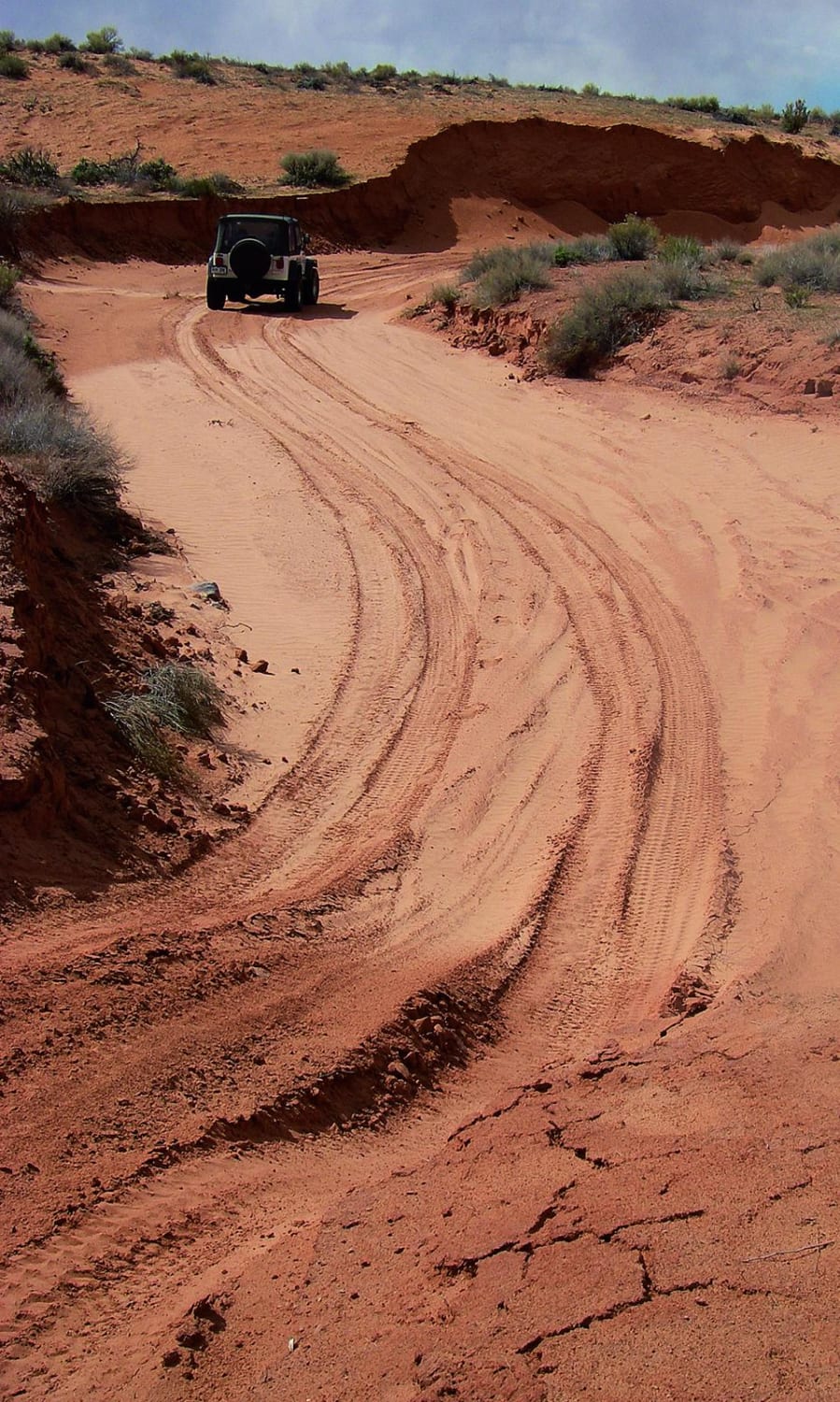 6
Trail Overview
Rainbow Terrace runs west along phenomenal Rainbow Rocks. Challenging rock formations and some meandering curves take you along sandy wash bottoms. The trail itself is a fun loop, but you can also combine it with the Crystal Geyser trail to complete the route featured at the Easter Jeep Safari.
Difficulty
This trail is challenging, approaching difficult, but not quite. It's perfect for adventurous owners of stock, high-clearance SUVs. The biggest ledge at 1.6 miles is a little tippy and may intimidate novice drivers. Smooth, consistent speed is the key.
History
Highlight: Rainbow Rocks (a.k.a.'The Needles') is striated with red rock layers. When the setting sun hits the massive wall of rock just right, especially after a rain, it can produce a dramatic, photogenic rainbow-like effect.
Technical Rating