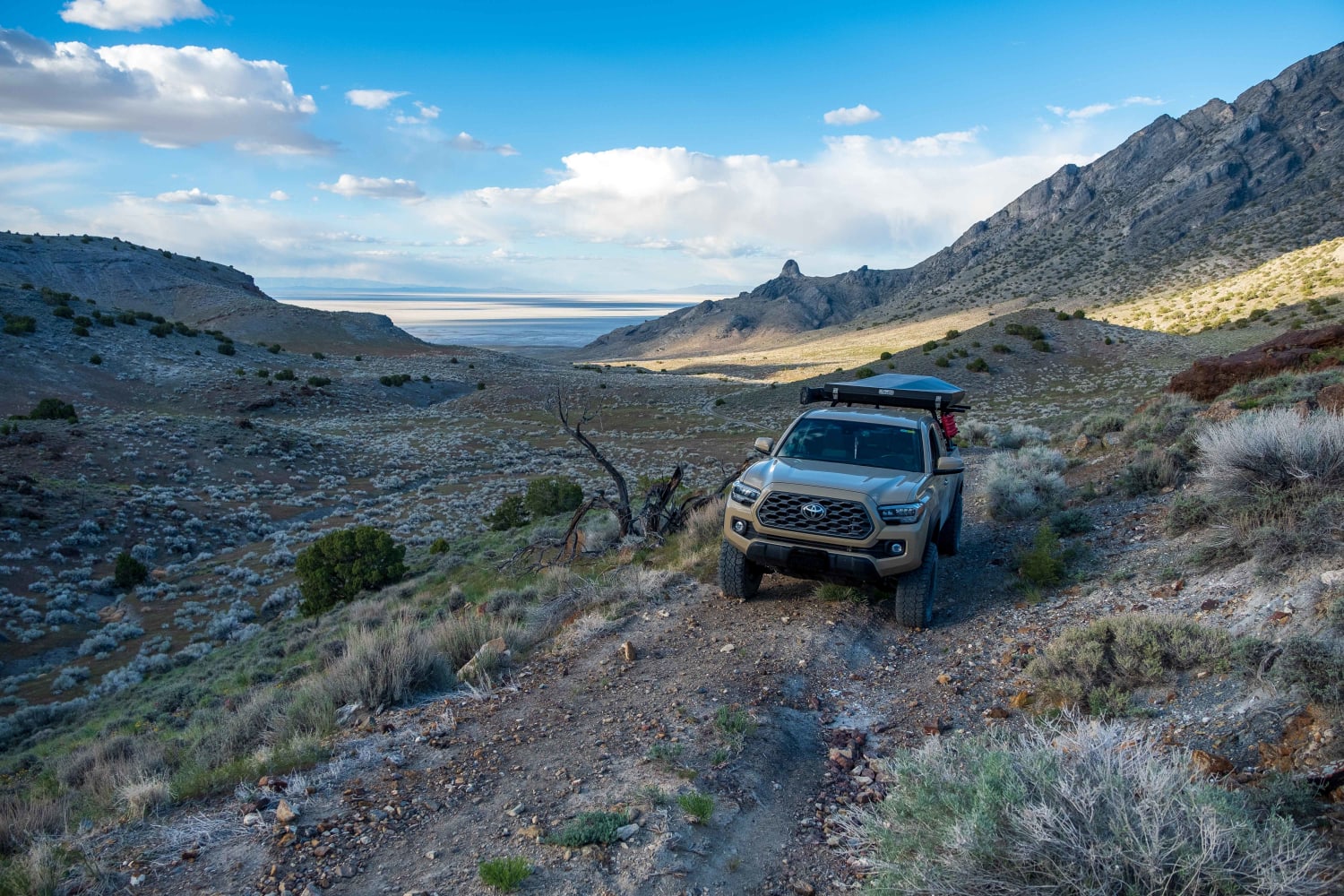 10
Trail Overview
Silver Island Canyon is in the northeast corner of the Silver Island range in Utah's West Desert. The trail runs north to south, and while non-technical, due to remoteness, you will want good tires as most of the trail is comprised of small loose rock and gravel. The southern portion is mostly smooth single track with patches of loose rock and the occasional wash-up to the pass. The northern portion has one steeper grade with loose rock and some exposure in addition to multiple washes with longer sections of larger loose rock. Driving north to south will see you climb up the most challenging section and lead to expansive views of the Bonneville Salt Flats on your descent back down to the byway. Due to the peaks surrounding the canyon, most of the trail did not have cell phone reception, so plan accordingly.
Difficulty
Road is varying in difficulty but comprised mostly of loose rock and gravel. There are occasional dips and uneven ruts crossing washes that are short in duration. A few sections of larger loose rock are present while driving through washes and there's one steeper grade with some minor exposure. Due to limited use the trail does have some vegetation in the center track that will hit the undercarriage of low clearance vehicles.
History
There are a few established dispersed camping spots along the trail.
Technical Rating