Rose Garden Hill
The namesake obstacle offered by this trail is really tough, but super fun too.
Best Time
Spring/Summer/Fall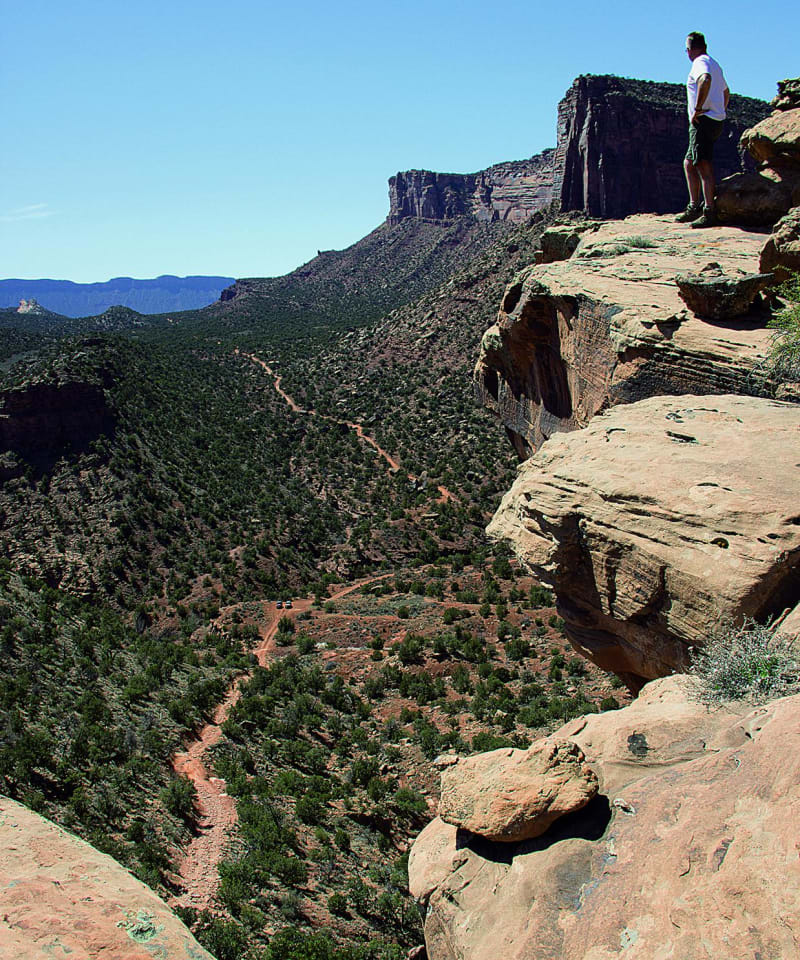 9
Trail Overview
Rose Garden Hill is a favorite during the Easter Jeep Safari, as people watch their friends battle with the hill. There are some fun side roads that ATVs and UTVs will enjoy, but the hill will make it tough to finish the trail. You'll share the road with bikers using the Kokopelli Bike Trail, so please be careful and give them plenty of room.
Difficulty
Difficult. Hill is quarter mile of steep, loose rock mixed with tall sharp ledges. Expect to be bounced, tossed and challenged. Lockers, very high clearance required. Common breakage includes axles and driveshafts. Best in dry weather. Not for stock vehicles. Go with small group of capable, winch-equipped vehicles, or go during Safari.
Technical Rating