Northeast Access Red Cliffs Rec Area
Best Time
Spring, Summer, Fall, Winter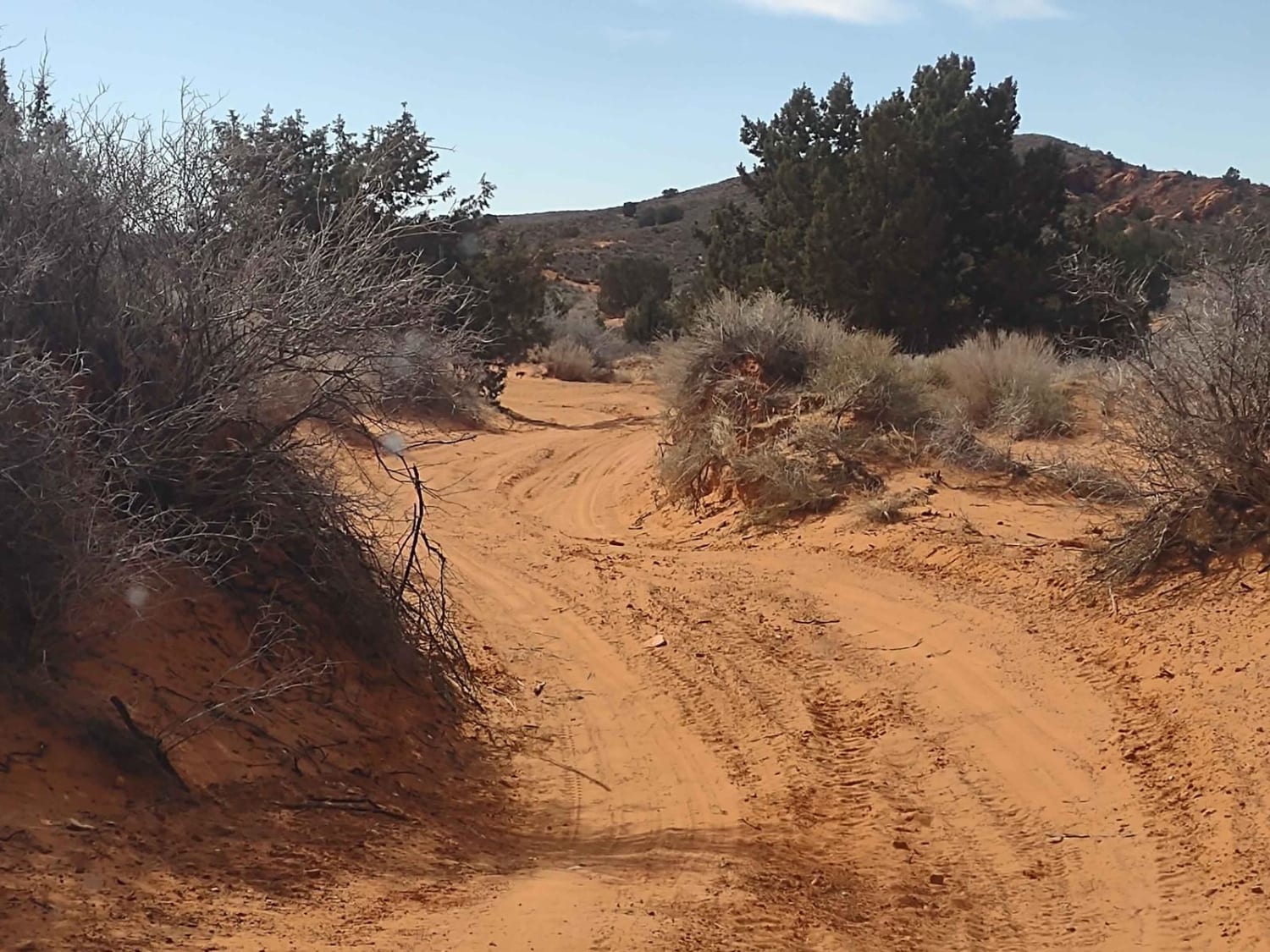 11
Trail Overview
Northeast Access takes you from North Old Highway 91 (Main Street in Leeds) south into the Red Cliffs Rec Area. There is a staging area at North Old Highway 91. Trail easily accommodated our 72" SXS. Travel south in a fun, sandy, whoop-filled track that takes you to the heart of the rock crawling playground and the Backdoor to Babylon Trail. This access is lesser-known, therefore, less traffic than the main road into Red Cliffs. The views are beautiful in every direction from up here. Once you're in Red Cliffs, hike to the Old Toquerville Mine, Sandstone Mountain, Sand Cove, or the Arch. Or take the Red Cliffs Rec Area to Virgin River Trail, and go fishing or have a picnic at the river. Or just ride the myriad of trails in this vast recreation area. Desert Tortoises are native to this area, so be sure to watch out for them. If you're hiking, be aware of rattlesnakes. To find this trail, from Leeds or Toquerville, take North Old Highway 91 to where this track begins. Some of the featured trails in this area include Red Cliffs Rec Area to Virgin River Trail, Red Cliffs Hidden Canyons View, Backdoor to Babylon Loop, Backdoor to Babylon Wash, Backdoor to Babylon Trail, Dead End Leeds Overlook, and Rocky Sandbox Loop. Starting Feb 2023, Utah began enforcement of its new law, which requires an online education course for all off-roaders. The free course is available online. Google "Utah OHV Education Course," and the free test will pop up. It's an easy test that will only take 15-30 minutes, and it's required for all off-roaders, Jeeps, SXSs, dirt bikes, and ATVs. Kids under the age of 18 will have to take the Youth Education Test at the same site. After completing the test, print out the certificate to carry with you which shows you completed the course. We have taken it, and it's really no big deal. Good reminders about trail etiquette and trail preservation.
Difficulty
Mostly an easy trail, with a few areas for navigating a rock field and a few steep inclines/declines. Areas of erosion or flooding are possible after hard rain.
Status Reports
There are no status reports yet for this trail.