Kamikaze
A side trip from Box Car Loop offering an expansive view of Lockhart Basin.
Best Time
Spring/Summer/Fall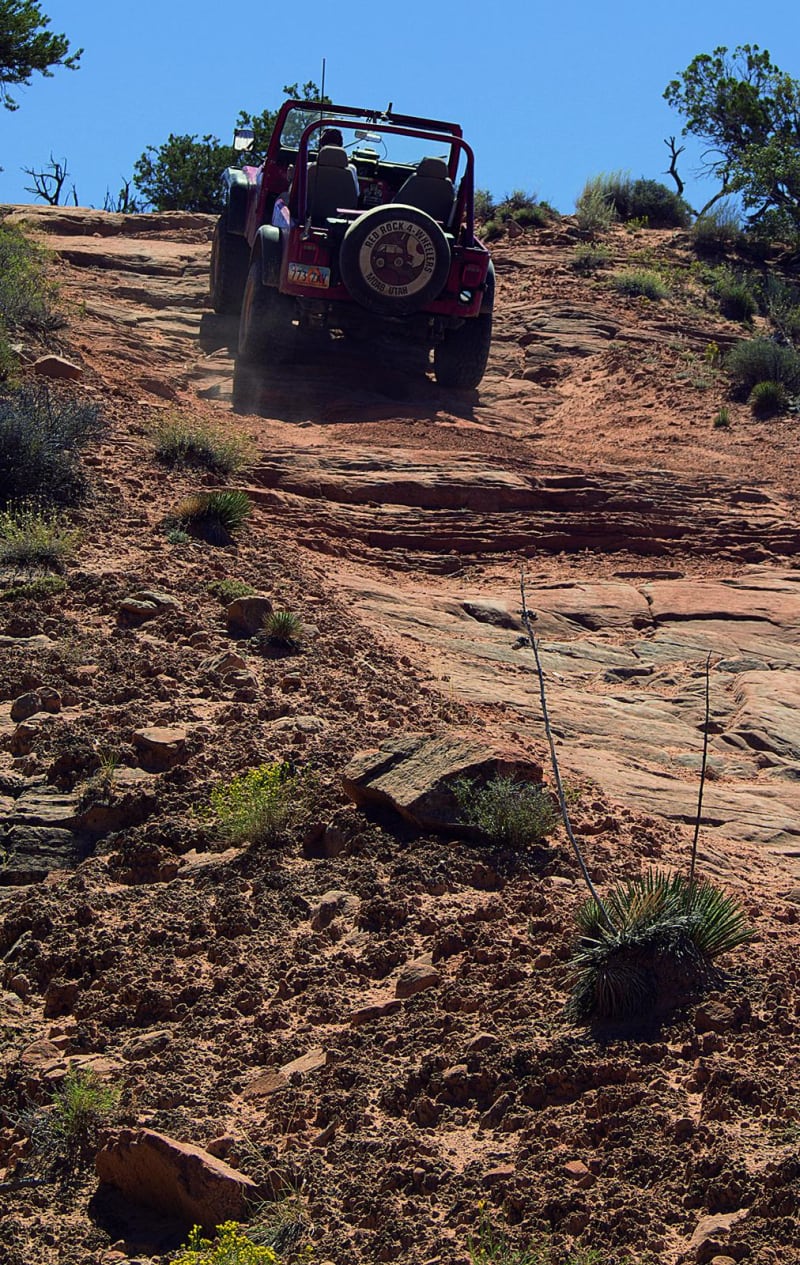 5
Trail Overview
This is a short but super steep and fun side trip from Box Car Loop. The middle portion of the route takes you along a shelf road, and finishes in a straight, flat section. It's a great ATV and UTV route, and the trailhead is located at the exit of Box Car Loop, Trail #64, so its easy to do both of these trails in the same day.
Difficulty
Difficult. Hardest part of trail is the initial short stairstep descent. This is followed by a longer smooth slickrock descent, which has a higher pucker factor, but is not as difficult. Aggressive, stock, high-clearance 4x4 SUVs can do this trail with experienced driver. Rear locker helps coming back up the steep stairsteps (pictured above).
Technical Rating