Hole In The Rock Road
Best Time
Spring, Summer, Fall, Winter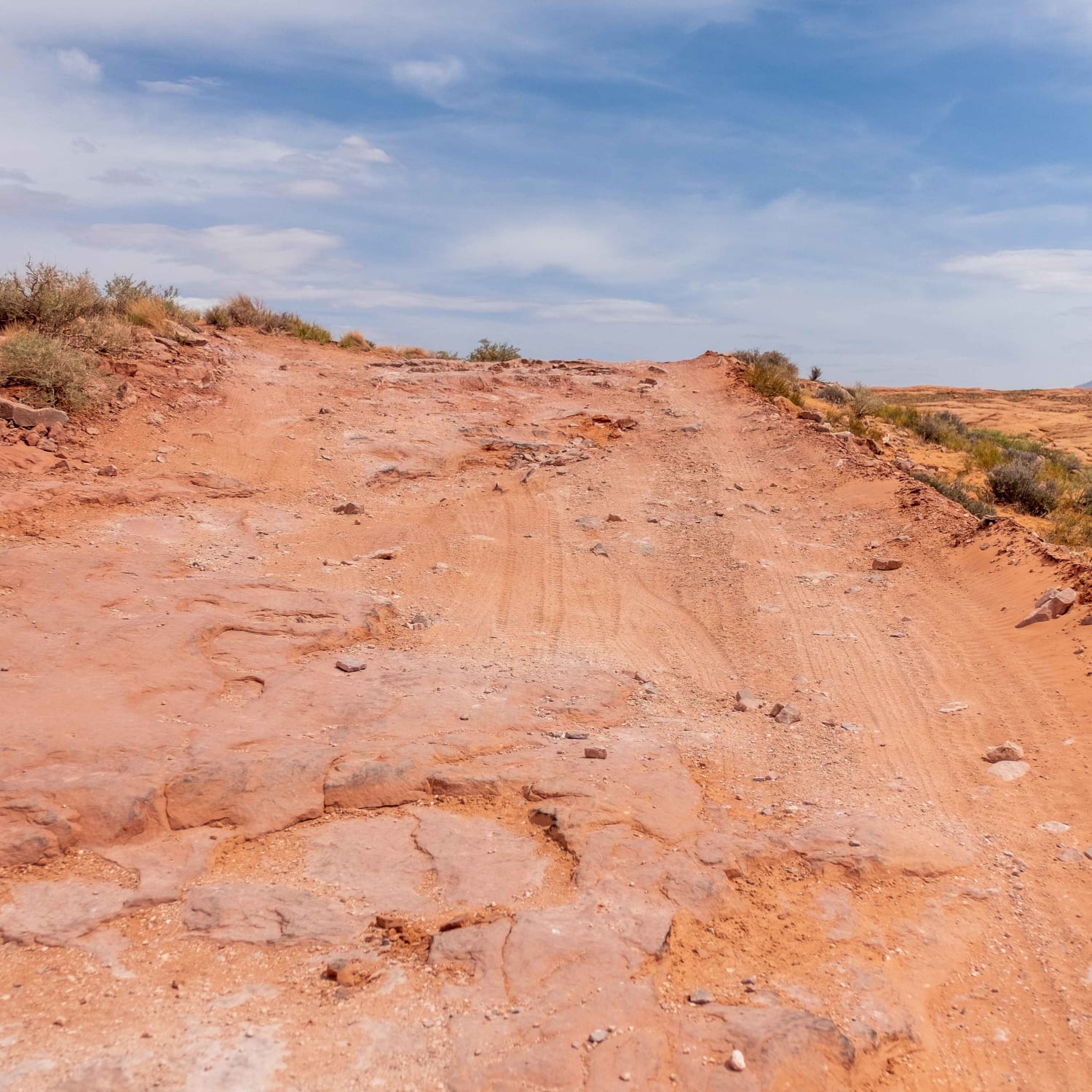 8
Trail Overview
Hole In The Rock Road (BLM 200) travels through the heart of Grand Staircase-Escalante National Monument. Almost 60 miles in length, this out-and-back dirt road travels through some of the most remote country in the lower 48 and provides access to the Canyons of the Escalante and Lake Powell. While not overly technical when dry, the road is famous for the wounds it's inflicted on vehicles over the years. Miles and miles of washboards lead to expansive views and solitude. The last 5 or so miles through Glen Canyon National Rec Area get a little rougher as one must traverse sections of slick rock, sand pockets, and there is one fun series of steps each between 5-10 inches in height. The steps are right in the middle of the road, so only one side of the vehicle needs to climb them, while the other side can be placed over packed rock and dirt.
Difficulty
When dry the road is primarily dirt washboard with occasional sections of loose sand and rock. The further you go the more remote and rougher the road will get. The last 5-10 miles will have sections of loose rock, slickrock, soft sand and small shelfs that the Park Service does not recommend for non 4x4 vehicles. The road dips into many large washes so be prepared in the event of rains or flash floods as it may become impassable.
History
A Mormon lead expedition pioneered the route in 1879 using the hole in the rock to get their wagons down to and across the Colorado River in route to San Juan County region. Stop by the Escalante Heritage Center located just to the west of the entrance towards the town of Escalante for more information on this historic route.
Status Reports
BFR - Parker
Sep 24, 2023
Daniel Singleton
Aug 05, 2023
Normal
Dusty
Muddy/Wet
Washboard
Josue Marquez
Jul 10, 2023