Crystal Geyser
This small section of the Jeep Safari spans many different levels of terrain and rewards you with a rare, cold-water geyser.
Best Time
Spring/Summer/Fall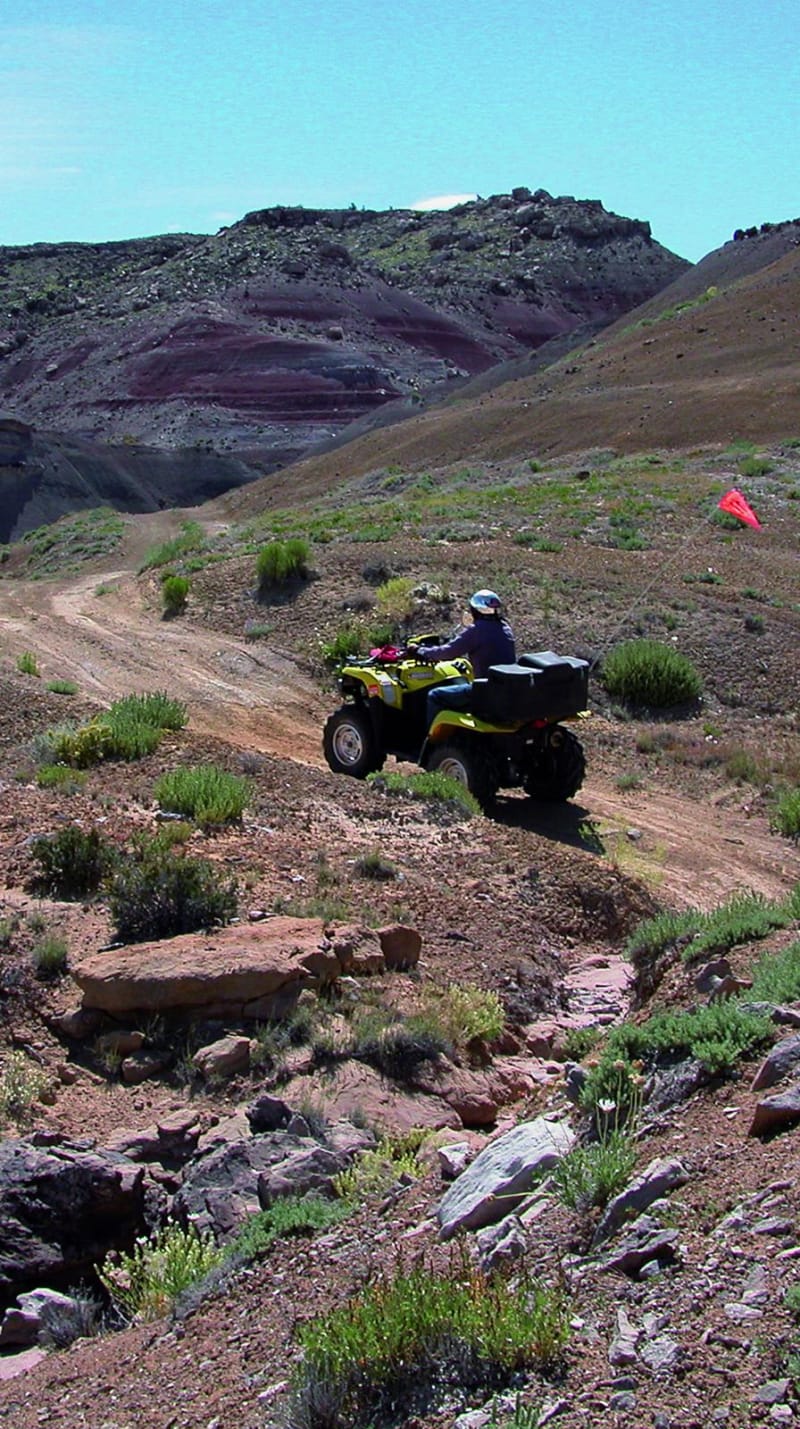 10
Trail Overview
Crystal Geyser starts out with five miles of challenging, cratered terrain. Once you reach Salt Wash Road, you'll follow an easy, winding trail around a small powerline and eventually reach a county-maintained road that leads to the geyser. The staging area is a central point to head out and back on each half of this trail.
Difficulty
Difficult at the beginning. Easy and moderate the rest of the way. Stock SUVs should have high clearance, skid plates and at least one locker. Impassable when wet. Dusty.
History
Crystal Geyser is a rare coldwater, carbon-dioxide-driven geyser. It is not geothermal. It can erupt to 40 meters high or more, but when we were there, it was spurting just a few feet. We're told it goes for periods of time with no activity at all. Hopefully, you'll be luckier on your visit. Source: Wikipedia (has picture of a big eruption).
Technical Rating