Cliff Hanger
Enjoy spectacular views high above the Colorado River canyon.
Best Time
Spring/Summer/Fall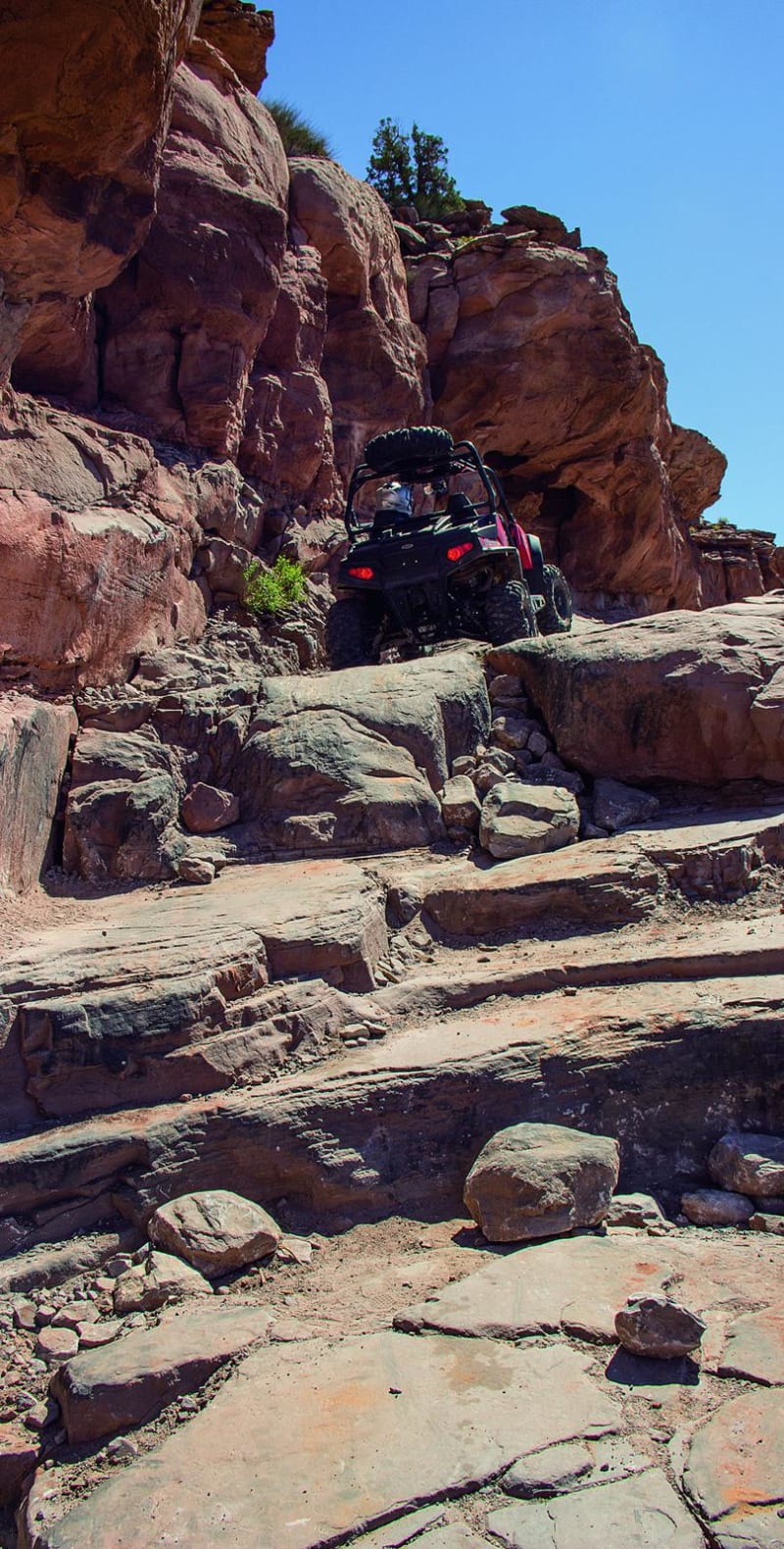 24
Trail Overview
This trail winds up and around high jagged cliffs and provides plenty of difficult obstacles along the way. The backdrop is phenomenal, and mountain bikers often ride in this area as well. Be courteous and careful. Helmets recommended.
Difficulty
Difficult. Strictly hard-core. No stock SUVs. Huge ledge along cliff edge at 2.6 miles is not for the faint of heart. At Wpt. 03, if you're not careful, it is easy to slide sideways and roll over.
Technical Rating