Canyonlands Overlook
Don't forget your binoculars. This trail features two amazing overlooks you won't want to miss.
Best Time
Spring/Summer/Fall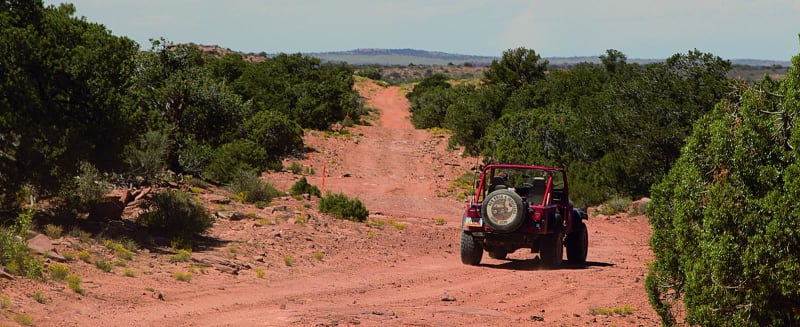 11
Trail Overview
After some fun 4-wheel maneuvering, you'll get to the highlight of this trail. You'll see some side roads, but stay within the well-marked routes. Unlicensed OHVs can use this route, but need to stay on the main trail.
Difficulty
Moderate. First part of route is easy. After 5 miles the terrain gets rocky with some minor climbs and small ledges. Stock, high-clearance, 4x4 SUVs can do it with careful tire placement.
Technical Rating