Box Car Loop
This trail is not well-known, and is off the beaten path, but it's a fun loop that's great for ATVs and UTVs.
Best Time
Spring/Summer/Fall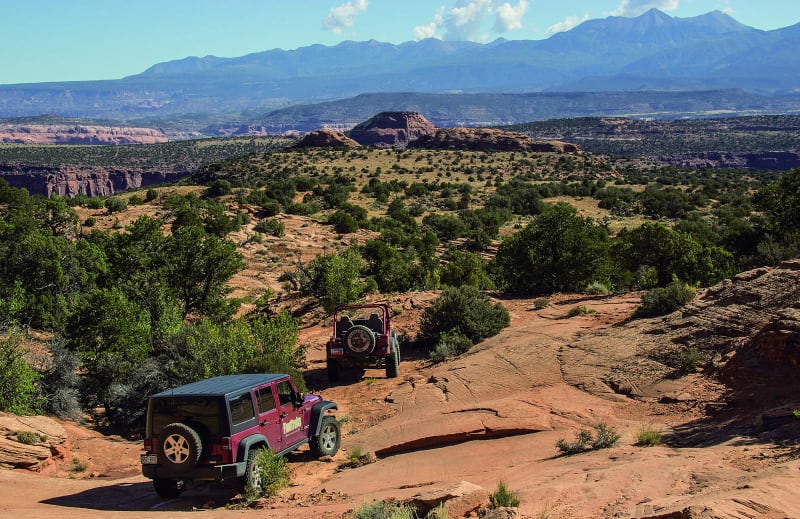 9
Trail Overview
This less-traveled trail winds along the west side of Hatch Wash. The area is wide open at first, but then the trail takes a steep turn down to beautiful, rolling canyon floors and washes. San Juan Public Entry and Access Rights (SPEAR) mark the trails and help protect OHV rights. Please stay within the marked route.
Difficulty
Difficult. Most of the route is easy to moderate; however, there are two steep climbs that are marginally difficult. Both involve small ledges and loose rock. Trail is suitable for many stock, 4x4, high-clearance SUVs; however, we do recommend a rear locker and off-highway driving experience.
Technical Rating