Double Ford
Best Time
Spring Summer Fall Winter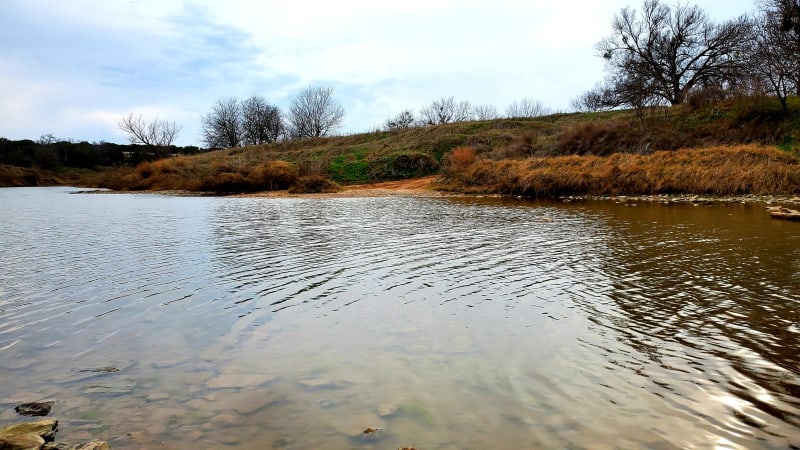 14
Trail Overview
Step off the beaten path and explore the area flanking the Colorado River between San Saba and Goldthwaite. Starting near Hwy 190 in Lometa, this trail begins with a short dirt stretch and then transitions to a few miles of paved county road. Once the road passes the train tracks, it becomes dirt with long straight stretches and rolling hills. After turning on County Road 407, the road becomes more narrow and inches its way closer to the Double Ford crossing of the Colorado River near Shaw Bend. The road quickly dives down towards the crossing and most of the time the current is slow and the water levels are low. However, this crossing can quickly become unpassable after heavy rain and storms in the area so be sure to check the current and levels before proceeding. After the crossing, the roads return to gentle dirt roads through farmland and roughly follows along the path of the river. A sharp U-turn on to County Road 145 ends the trail at Hwy 16 south of the town of Goldthwaite.
Difficulty
The majority of this trail is pretty easy and calm, however the crossing at the Colorado River can be one foot deep.
Get the App
Find Off-Road Trails
Unlock more information on Double Ford.