Calamity Canyon
Best Time
Spring Summer Fall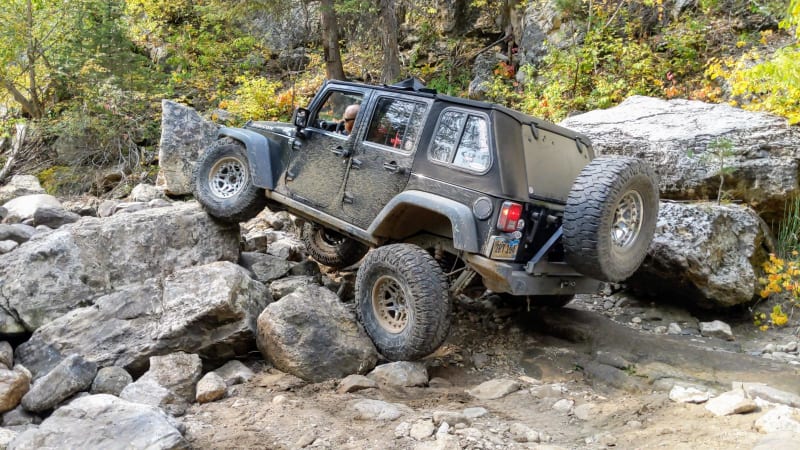 19
Trail Overview
This is a beautiful trail that is technical from the time you drop in until the end. There is a neat cave to explore, as well as many optional lines.
Difficulty
This trail is hit after hit, for an inexperienced group, this is likely going to require spotting on the majority of the trail.
Get the App
Find Off-Road Trails
Unlock more information on Calamity Canyon.