SCAR Connector-Loop
Best Time
Spring, Summer, Fall, Winter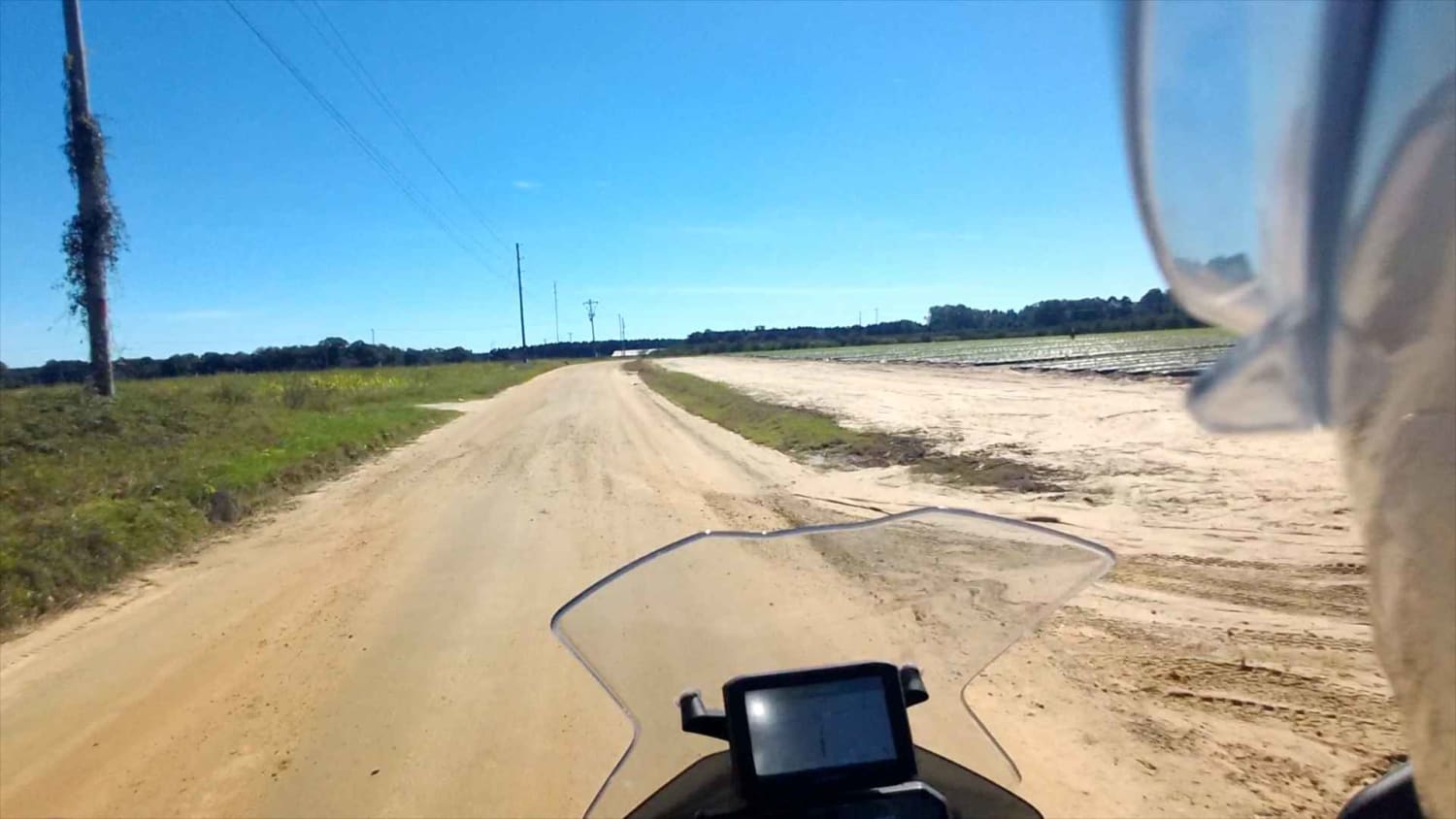 20
Trail Overview
This Connector Loop bisects the primary SCAR Loop, passing near the twin towns of Batesburg-Leesville, over the narrow end of Lake Murray, and through Newberry. It contains a mix of paved and unpaved roads. Off-pavement sections south of Batesburg-Leesville are sandy and can be loose when dry. North of Batesburg-Leesville the off-pavement sections are gravel, and a small water crossing is usually present near the north end. In rainy conditions this water crossing can become deeper. About the SCAR: The South Carolina Adventure Route loops through approximately 1,000 miles of rural South Carolina. Along this route, you'll enjoy the Blue Ridge Mountains, the Atlantic Ocean, diverse forests, cotton fields, state parks, historical sites, and quaint towns. The SCAR also connects to the Smokey Mountains 500, the Georgia Traverse, and the Trans-America Trail (TAT), providing riders on those trails with a scenic route to the Atlantic coast at Edisto Beach. The roads along the SCAR are a mix of pavement and dirt, 60% and 40% respectively, with the surface alternating between gravel, dirt, clay, and sand. The route is not exceptionally technical, but dry conditions can leave the sandy roads loose, while wet conditions can leave the mud and clay roads slick and rutted. Travelers should expect to encounter deep sand and sizable mud holes in the worst conditions.
Difficulty
This is largely a graded route mixed with pavement
Status Reports
There are no status reports yet for this trail.