Hemlock Road
Best Time
Spring, Summer, Fall, Winter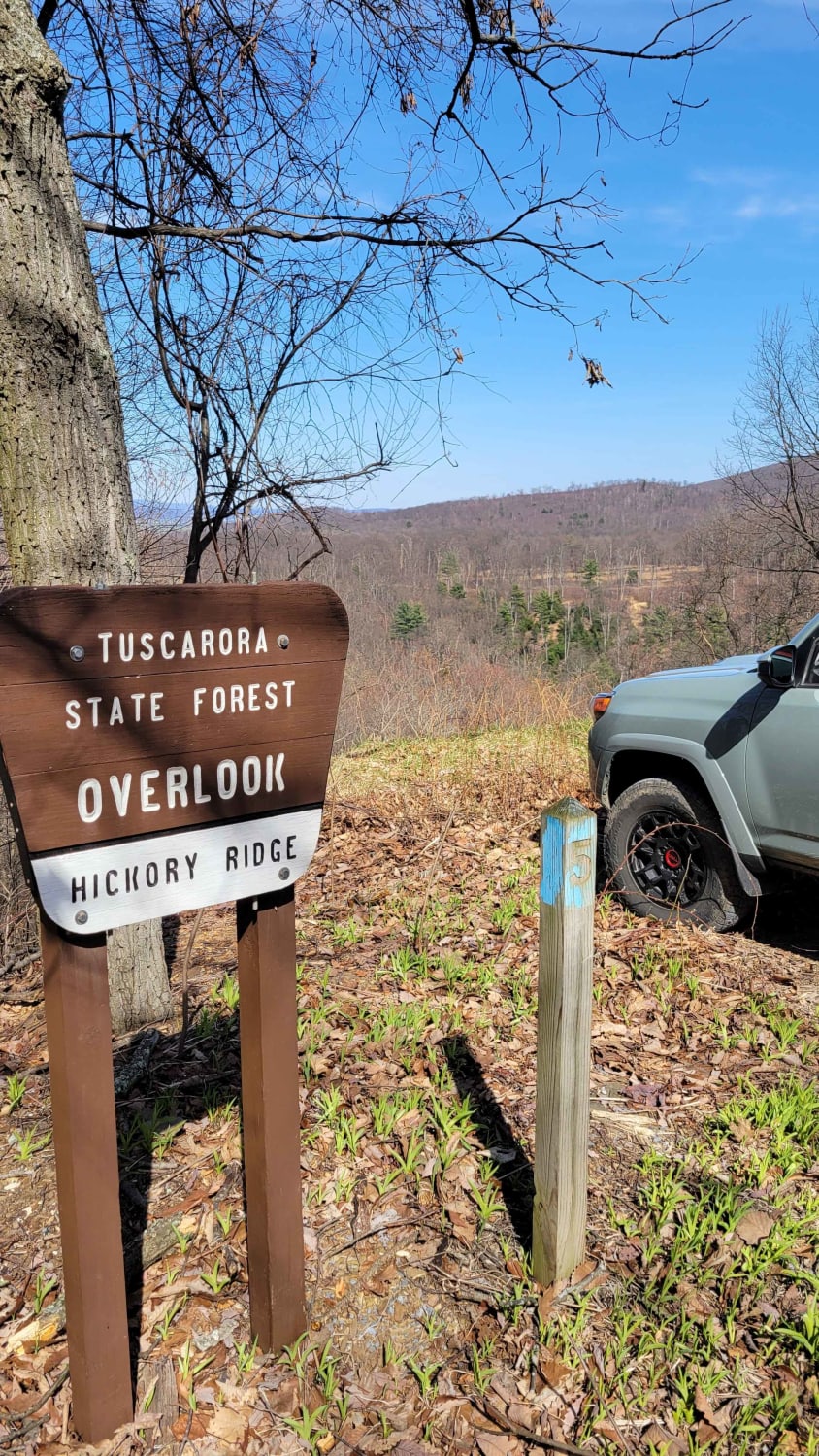 13
Trail Overview
The Hemlock Road runs East to West through Tuscarora State Forest in Pennsylvania. This road makes for an easy and relaxing drive. Hemlock Road offers beautiful views of the Hickory Ridge & Fowler Hollow Overlooks. Four marked camp sites are along the road but require a permit. There's minimal service at the Tuscarora State Forest, so be sure to download offline maps.
Difficulty
This forest road is very well maintained.
History
The Hemlocks Natural Area is a 120 acre tract of virgin timber. "Untouched by the hands of man."
Technical Rating