Long Prairie 17
Best Time
Summer, Spring, Fall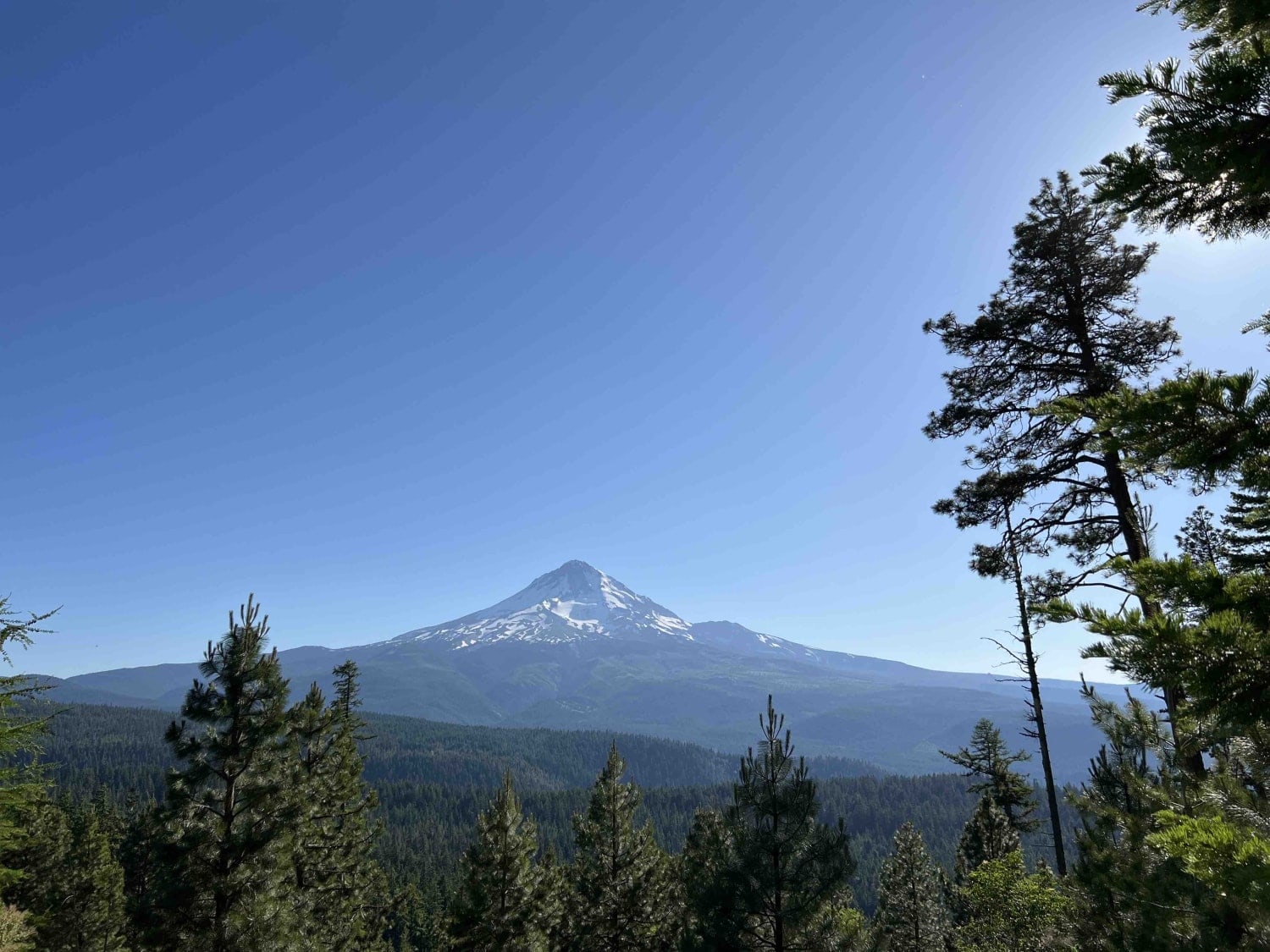 13
Trail Overview
Long Prairie 17 is a byway located in the 1.1-million-acre Mount Hood National Forest. Once you turn onto Long Prairie 17 it begins as pavement and then starts up the hill into gravel which is very bumpy with potholes. This route rides the ridge and parallels a popular hiking trail called Surveyors Ridge. The trailhead can be found at around mile 2.4 where you can take road 1700630 to the TH. Long Prairie offers an exquisite view of the 11,249-foot Mount Hood where its massive size is noticeable for miles. Once you climb through the draw you will come to the top of the hill where the Gibson Prairie TH and campsite are located in a big open field. Trails are well-marked with signs and information maps. Gibson Prairie Horse Camp is located not too far down the road from this first site. You will find sturdy stalls for the horses and campsites with fire rings and picnic tables. If you're curious and explore little offshoots, you will find a gorgeous view of Mount Hood which sits right next to a campsite on the Surveyors Ridge which is a 17.5-mile trail. The other major hiking trail in the area is called the Super Connector which is a 2.1-mile trail that connects to Surveyors Ridge. There are dispersed campsites however they're primitive with no running water or restrooms. Pack it in and pack it out rules apply here. The Mount Hood Recreation Pass is required out here and can be found at the ranger station in Welches, Oregon. This area isn't accessible during the winter months by motorized vehicles due to the depth of snow during the late Fall, Winter, and early Spring months.
Difficulty
The road is washboard and very bumpy with large potholes. Low clearance vehicles arent advised. The road has steep ledges and big drop offs. Use extreme caution.
History
The Mount Hood National Forest land was first officially designated as the Bull Run Timberland Reserve by President Benjamin Harrison in 1892. Here is a website with more information on the MHNF and the Oregon Trail.https://www.fs.usda.gov/main/mthood/learning/history-culturehttps://www.mthoodterritory.com/mt-hoodcolumbia-gorge
Status Reports
There are no status reports yet for this trail.