Rattlesnake Bluff
Best Time
Spring Summer Fall Winter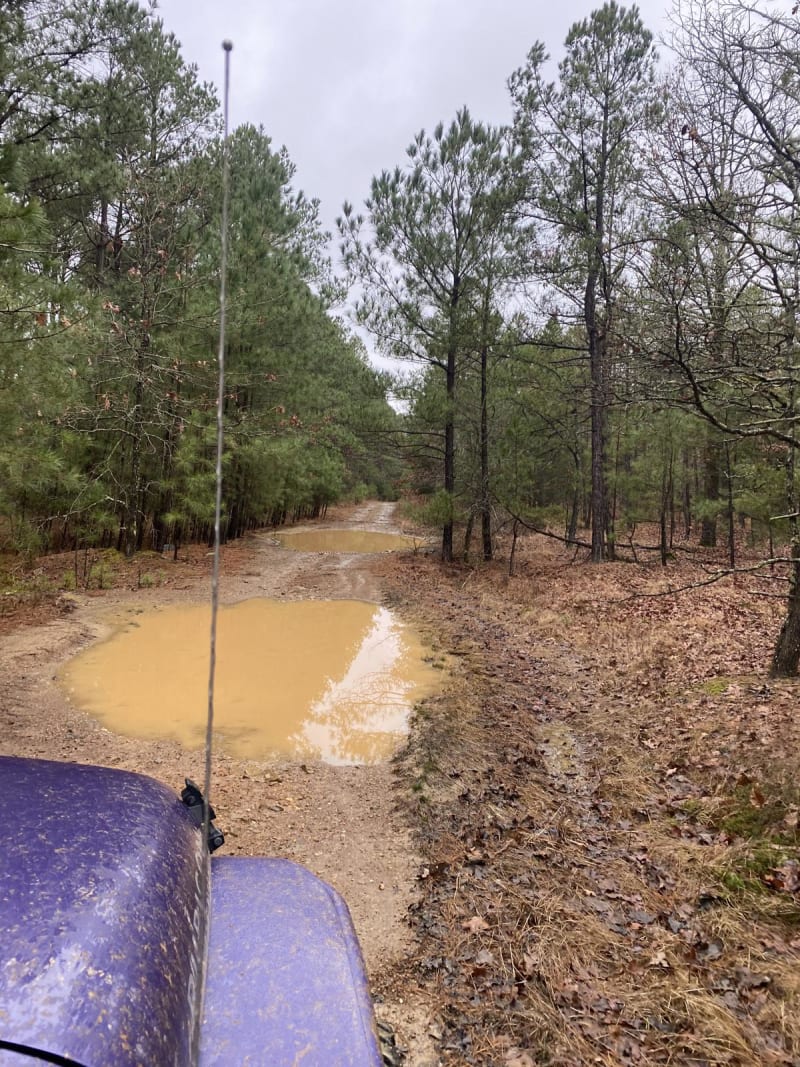 23
Trail Overview
This trail is mostly dirt with some rocks. There are a lot of low spots, typically with 6-12" of water. All of the water holes have rock bottoms. The first section of the road is Leah, also for use by motorized vehicles, but when you reach the 3x4 hog panel fence, you have to hike the rest of the way. Overnight camping is legal, but please clean up your trash. There is one washed-out, low-water bridge that can be difficult without 4x4 but can be navigated carefully in stock vehicles.
Difficulty
Couple of low-water bridges that are not maintained and can be a little off camber.
Get the App
Find Off-Road Trails
Unlock more information on Rattlesnake Bluff.