Stonehouse Trail
Best Time
Spring, Summer, Fall, Winter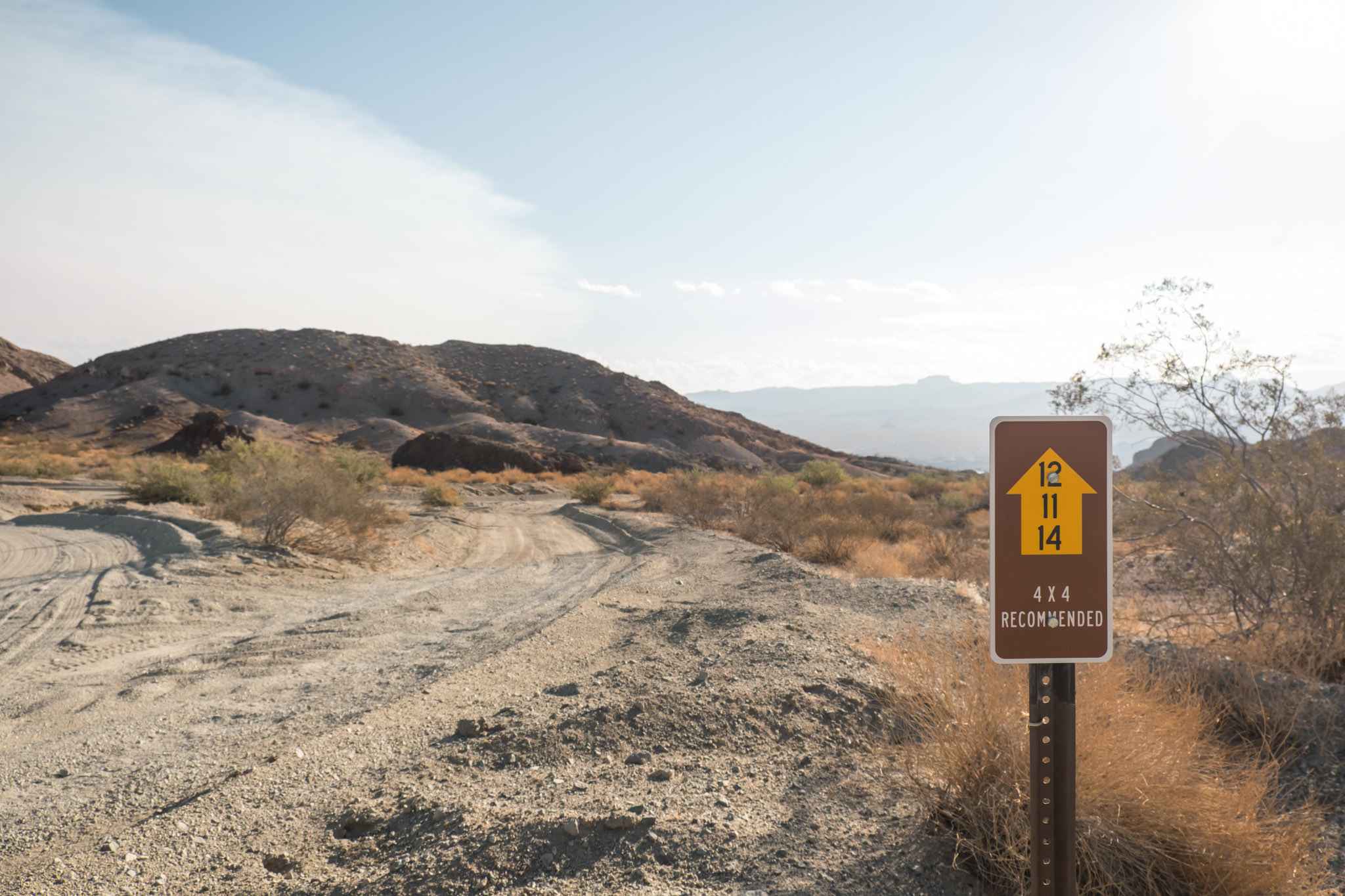 10
Trail Overview
The Stonehouse Trail is a single wide dirt road that winds through desert hills in the Lake Mead National Recreation Area and passes by an old stone house ruin which gives the trail its name. The road is not technical but has some pretty sandy sections and a couple rutted areas that require a 4WD with high clearance. The road is plenty wide for a single vehicle with a few spots for vehicles to pass. Passing in the narrow sections may result in driving into soft desert sand. Inclines rise up to mildly blind drops. The drops are gentle grades but be cautious for drivers coming form the opposite direction. A couple low sections wind through canyons with rocky walls on either side. Not narrow enough to be a slot canyon but makes for some fun scenery and an interesting drive. It's a short trail but worth it for the variety of terrain and views. From this trail you can access a spur called Red Hill Road which leads to a cove on Lake Mead. The Stonehouse Trail can be accessed from Davis Dam Road on the south side or Nevada Telephone Cove Rd on the north side.
Difficulty
This trail varies in difficulty. Much of it is easy 4WD driving but there are a few sections that are very sandy with a couple rutted sections. If you ride from North to South it's a mostly downhill grade that can be to your advantage in the sandy sections.
History
An old Stonehouse ruin on the side of this trail gives it its name.
Technical Rating