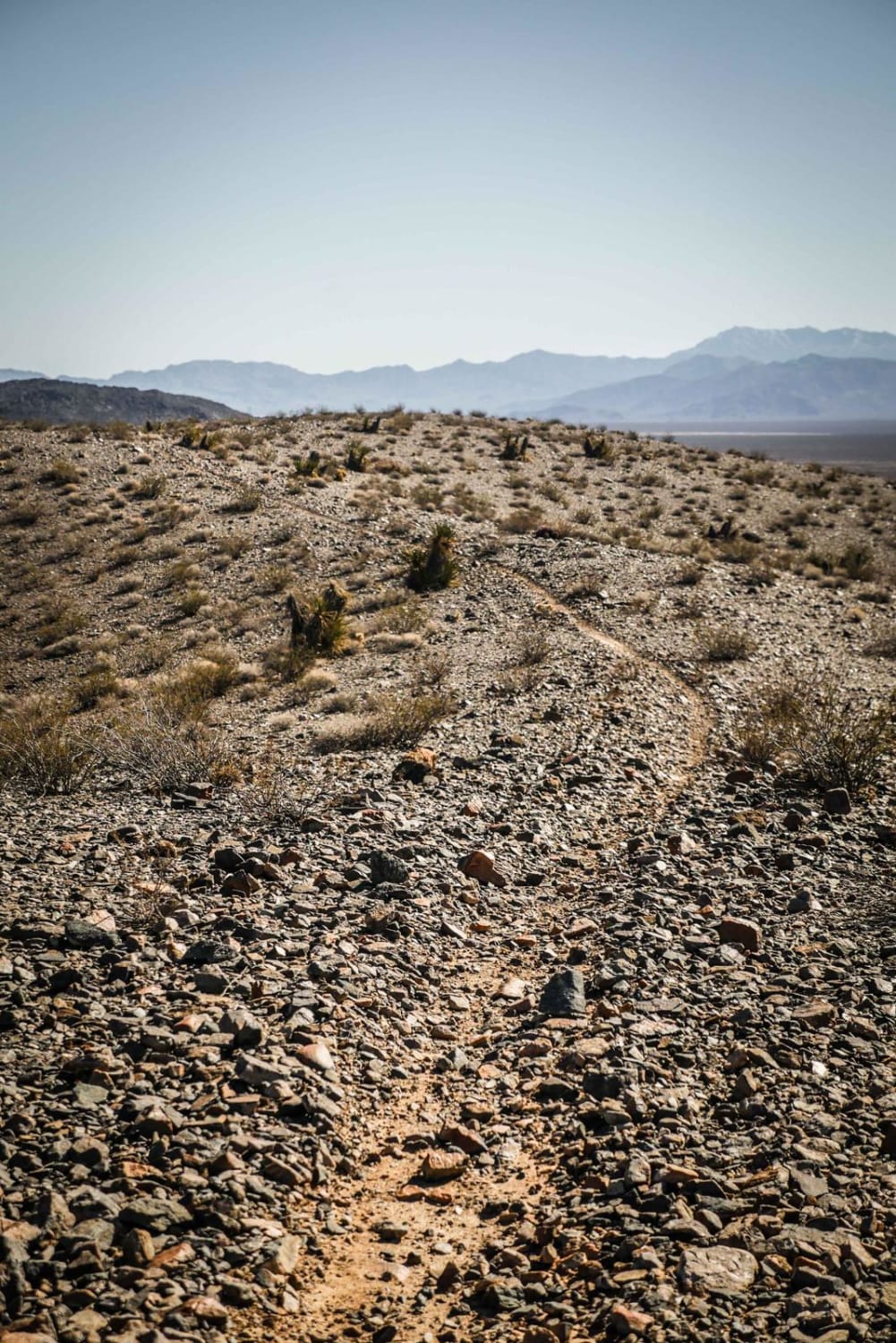 7
Trail Overview
The Ridge Trail is a single-track trail starting off of Sandy Valley Fwy, a jeep road that starts off of Tecopa Road, in the BLM area southeast of Pahrump, NV. The northern trailhead starts on soft bentonite dirt with a few whoops. It turns into a rocky wash and steadily starts to gain some elevation. It climbs out of the wash and the ridge line part of the trail begins. The trail starts to go up and over rolling hills on a narrow dirt single track covered in small and sharp loose rocks. The trail has several loose climbs and descents, but they are still relatively easy because they are not too steep and with no major exposure. This trail is fun because it gets you out of the washes and the flat valleys that most of the trails in the area run through. The scenery on the ridge line is also different from the rest of the trails in this area because the hills are covered in Cholla Cactus and darker-colored rocks. The trail is easy to follow as it flows over the hills and eventually drops back down to another Jeep road. From here you can continue onto the Ridge Connector Trail across the Jeep road.
Difficulty
This trail is considered easy because there are no notable obstacles, but it does have a loose rocky surface and several loose climbs and descents, making it slightly more difficult.
History
A portion of the Old Spanish Trail runs through this area, a historic transportation route from the 1800's.
Technical Rating