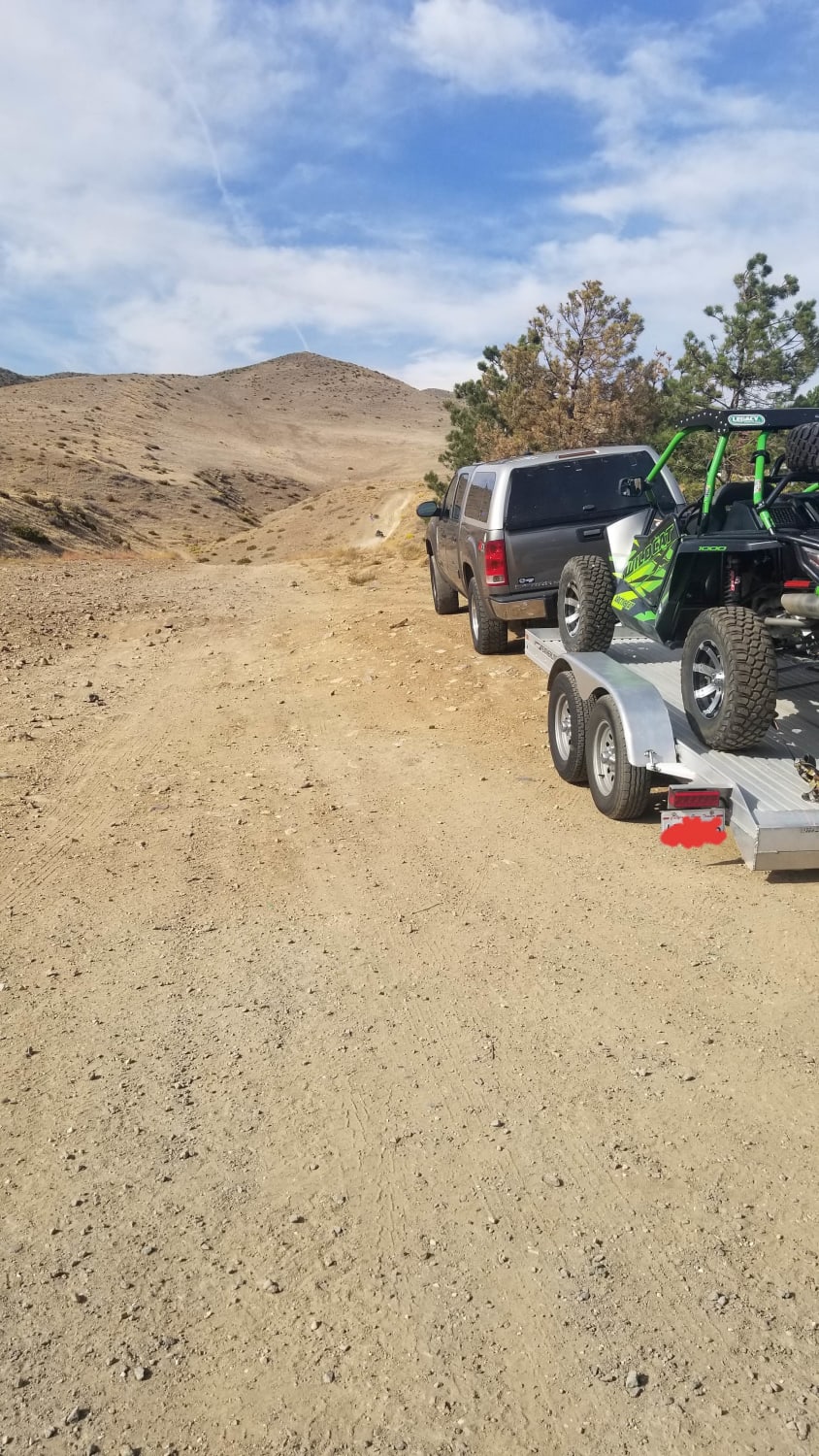 8
Trail Overview
Spectacular views of Reno abound from high above on this trail that traverses historic Peavine Mountain. In stark contrast to the urban hustle and bustle of Reno, Peavine showcases the desolate beauty of the harsh high desert that defines much of Nevada. Standing as the City of Reno's northwest boundary, Peavine Mountain is part of the Humboldt-Toiyabe National Forest in Washoe County, NV. The huge area and numerous trails foster the feeling of solitude but keep alert for hikers, mountain bikers, equestrians, and fellow OHV-ers since the mixed-use recreational area's easy accessibility makes it a popular spot for locals and visitors to enjoy. This trail generally runs east-west, traversing a diverse variety of landscapes and terrain. Peavine Prospector Run is a generally easy route with a few short sections that are moderately technical. Trail characteristics and surfaces change quickly and often. It is common to find wide dirt roads, silty washes, and tight, very rocky grades all within a mile. All very steep grades have an easier switchback option within sight. A few sandy, off-camber sections and spans with whoops and deep ruts offer a break in the generally rocky dirt trail. Peavine Prospector Run is crisscrossed with side trails and other routes to explore and enjoy the area's naturally rugged beauty. Just use caution, as there are some very difficult trails with features that can come up suddenly. While open year-round, snow may make this route impassable, and rain/runoff will significantly increase the difficulty of the trail.
Difficulty
While generally easy, the rocky trail has sections that have bigger, uneven ruts and some steep up and downs on both rocky hard-pack and looser, traction challenging mixed surface. Most stock vehicles would find clearance issues in at least a couple spots, but this trail is fun and well suited for off-road specific vehicles and high clearance 4x4's.Snow in winter can make this trail impassable. Rain and spring snowmelt runoff, can make this trail much more difficult.
History
Peavine Mountain has always stood as the backdrop for Reno, NV and is the site of a historic mining town that also used to be known as Poeville. The town was established in 1864 after an alleged relative of Edgar Allan Poe, John Poe found gold and silver veins in an area below Peavine Peak next to what is now Peavine Road. Today, no trace of the town that more than 200 people once called home remains.
Technical Rating