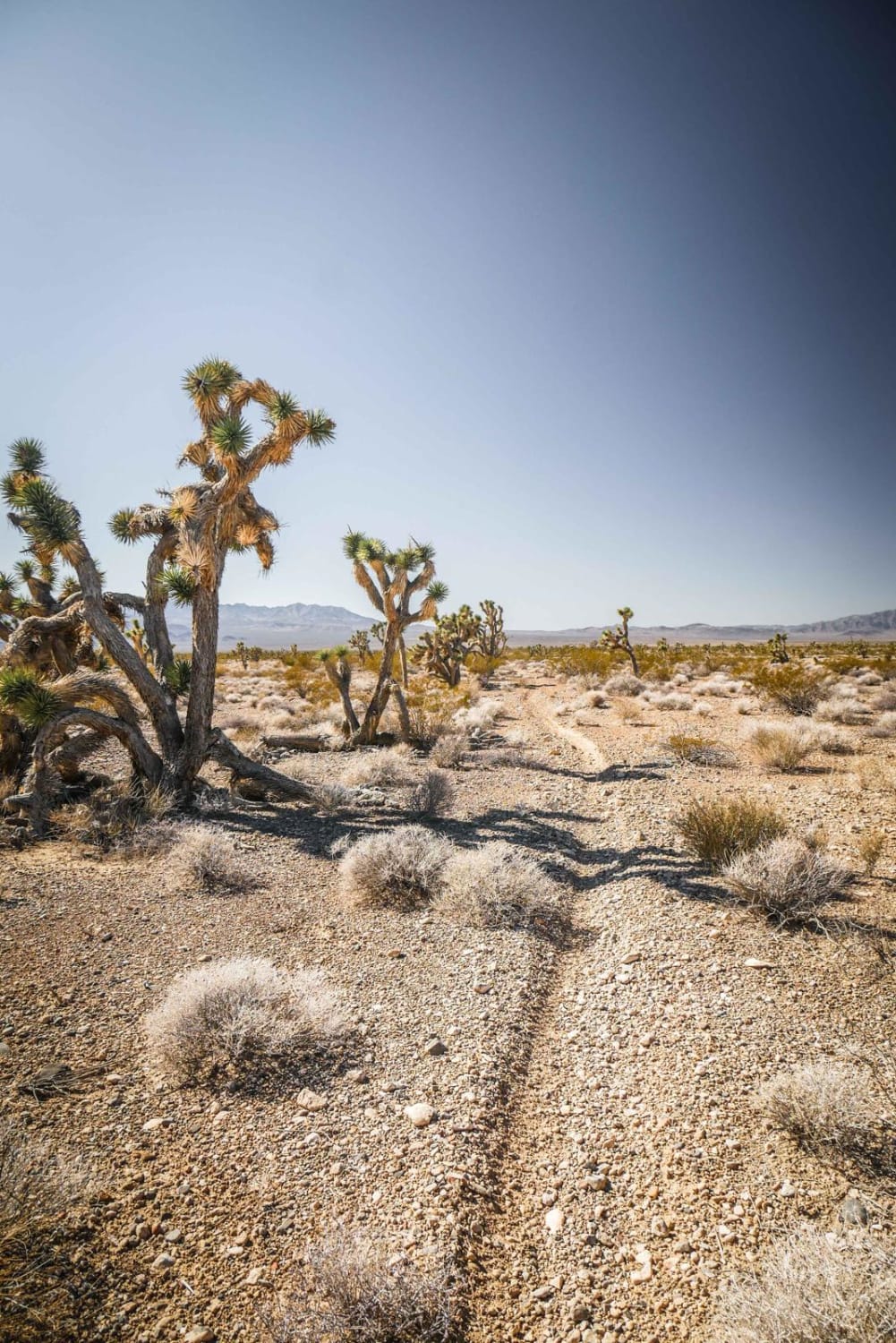 5
Trail Overview
The Pants Connector Trail is an 8.6-mile single-track connection between the Pants Loop Trail and the Ridge Trail. Riding NE to SW, it departs from the east end of the Pants Loop at an intersection marked with a cairn and heads southwest. The beginning of the trail is hardpacked dirt with small loose rocks. It's a narrow trail about a foot wide or tire width at times and is very similar to the Pants Loop. Pretty early on it dips into a wide gravel wash with multiple lines to choose from in between the bushes, and with both smooth and rocky sections in the wash. The trail exits the wash and turns into a hardpacked dirt trail similar to before entering the wash. There are lots of very deep and rocky ravine crossings to watch out for on this trail that come up suddenly. The trail comes to an intersection with the Ridge Connector, marked with a rock cairn, that continues SW, or veers to the west to finish this trail. After another intersection for the Andy Tk3 trail, the terrain starts to change into soft bentonite soil and flows up and over some small bentonite hills. This part of the trail is faster and flowy. The connector trail ends when you come to an intersection with the Sandy Valley Fwy, a wide graded jeep road, and you can continue riding onto the Ridge Trail across the jeep road.
Difficulty
This trail is mostly flat, with no notable obstacles, and not a lot of whoops, making it an easy trail. The hardest part about this trail is the loose rocky surface in some sections.
History
A portion of the Old Spanish Trail runs through this area, a historic transportation route from the 1800's.
Status Reports
There are no status reports yet for this trail.