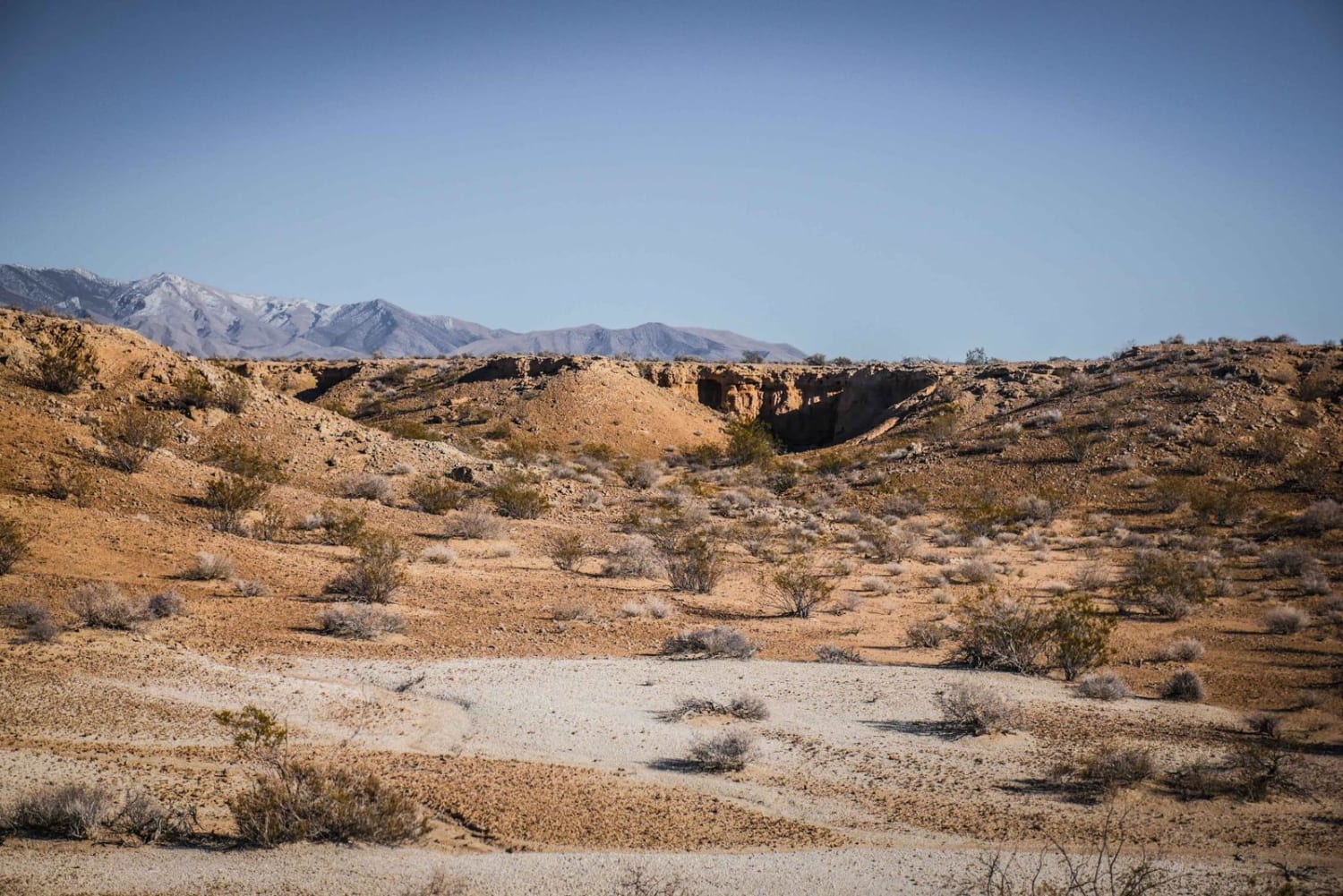 7
Trail Overview
Pants Trail East is one of several fast and fun desert single tracks in this trail system SE of Pahrump, NV accessed off of Tecopa Road. This one is very similar to Pants Trail and can be ridden in connection with the Pants Loop and Andys TK2 and 3 for a fun loop. From the north end of the trail, it starts on a smooth narrow dirt trail with few loose rocks. There are lots of big dips to watch out for as the trial crosses lots of ravines that run perpendicular to the trail. The trail dips in and out of a wash and is surrounded by small bushes and small yucca and Joshua trees. It crosses the Old Spanish Trail, a historic transportation route from the 1800s, and also crosses the Andy TK3 trail. The majority of the trail is fast and smooth and straight, with not many whoops. The south end of the trail has a section elevated above a wash on exposed dirt bluffs, and also drops into a wash again. It ends on the south end when it connects back to the Pants Trail.
Difficulty
This trail is easy and is mostly fast, fun, and smooth.
History
A portion of the Old Spanish Trail runs through this area, a historic transportation route from the 1800s.
Technical Rating