Copper Cache
Best Time
Spring, Summer, Fall, Winter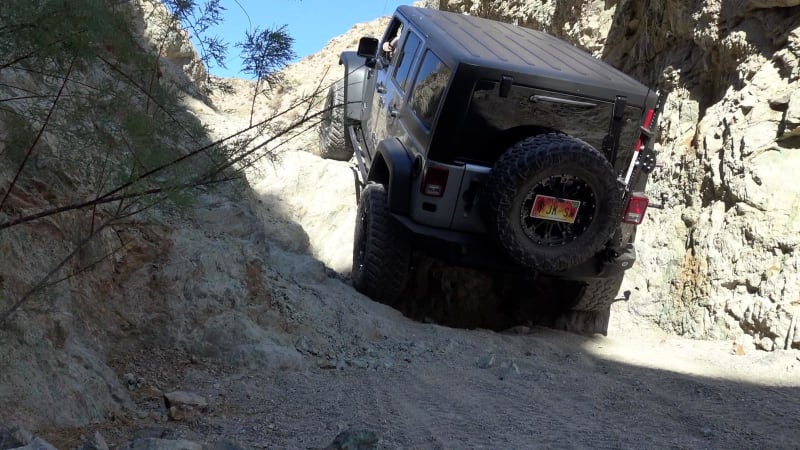 12
Trail Overview
Copper Cache is a narrow canyon trail that features several dry waterfalls and difficult rocky sections. It is a short trail, but is non-stop obstacles the whole way. Half way through, stop to check out the abandoned mining operation. While this is a short trail, the obstacles will take time to traverse. Not for stock vehicles, make sure you have a lift and larger off-road tires.
Difficulty
Several dry waterfalls and narrow canyon walls make for a tight and difficult trail. Rockcrawling is the theme of this trail.
Get the App
Find Off-Road Trails
Unlock more information on Copper Cache.