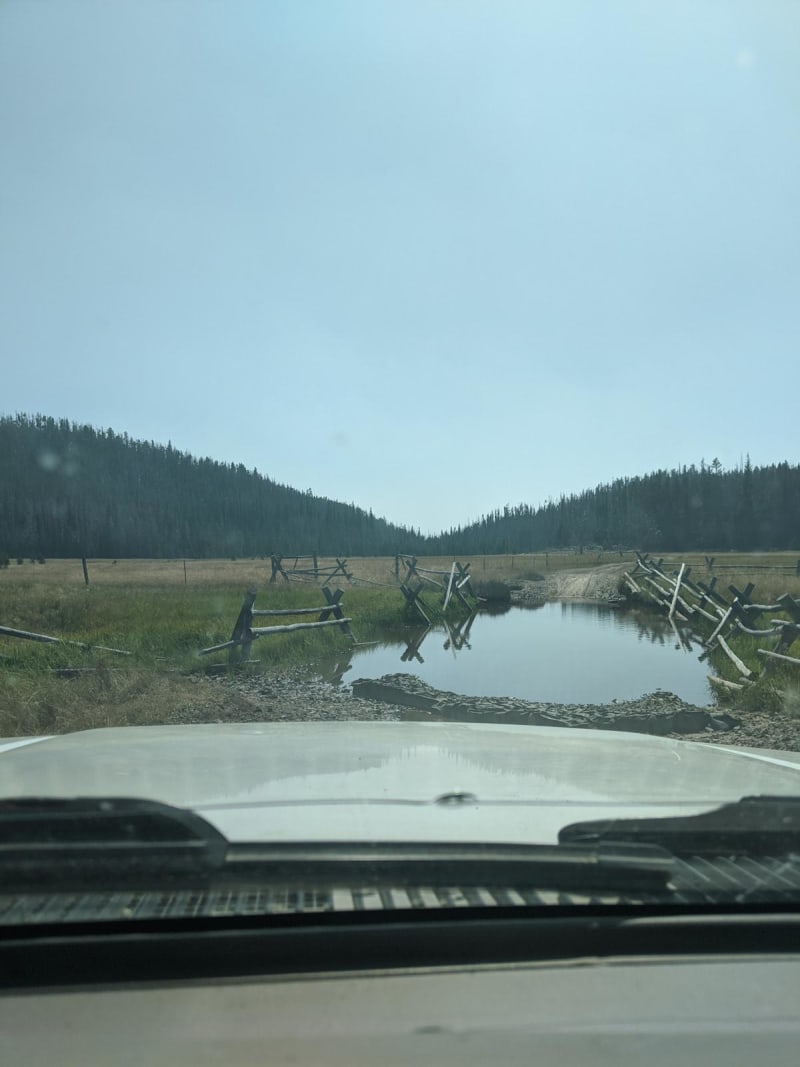 15
Trail Overview
The trailhead branches off of Delmoe Lake Rd, a few miles southeast of Delmoe Lake. It is an out-and-back style trail. The first few miles of trail are relatively uneventful, travelling through sandy washes and over small rocks, with the occasional high climb just steep enough to require low range gearing. The first real obstacle is a steep hill climb with some small ledges and big loose rocks. Choose your line carefully and you'll have no issues. From here the trail continues to wind through the tight trees towards the destination. Around mile 4.5, the trail emerges from the tight trees into a sprawling meadow full of deep mud holes and grazing cattle. At this point, it becomes apparent that a past wind storm has wreaked havoc on the area, and knocked down many trees. Some trees block the normal route, and a bypass line will be required. Use caution, and stay the trail to the best of your abilities. The trail will eventually lead you through a series of 3 or 4 small water crossings, no more that 24" deep when we travelled in August. You will pass a small cabin in the middle of a meadow, and from there it's a nearly direct shot to the reservoir. There are a few unavoidable mud holes and many downed and leaning trees along the route. This trail is not recommended for full size trucks. If you have the time and ability, bring a chainsaw to help with some much needed trail maintenance. This is an out-and-back trail, so expect oncoming trail traffic. The payoff of this trail is the beachfront camping spot at the end, but be warned, camping is extremely limited. Allow roughly 2.5 hours for travel each way.
Difficulty
The trail is fairly easy. There is only one tough hill climb, otherwise it is mostly navigating the tight winding trail and many downed trees.
Get the App
Find Off-Road Trails
Unlock more information on Whitetail Reservoir.