Old Scopus Road
Best Time
Spring, Fall, Summer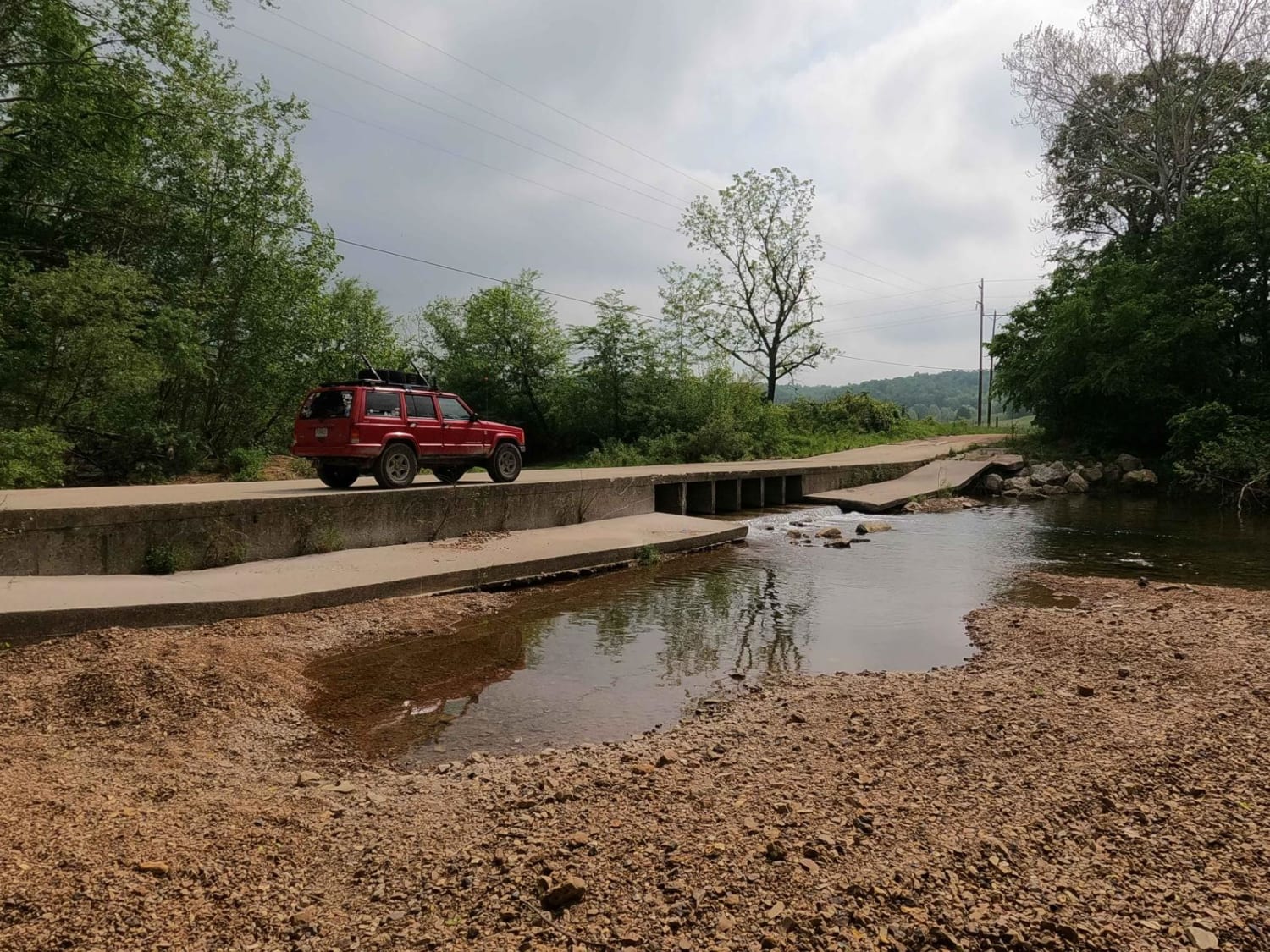 19
Trail Overview
The Old Scopus Road, or Bollinger County 302, is a gravel back road connecting Marble Hill, MO to Scopus, MO, that features hill climbs, low land hollows, washed-out rutted edges, low water bridge creek crossings, and swimming holes. The road is an ideal cruising back road, has great rolling hills, plenty of curves, and views of Missouri farmland, powerlines, and small river/creek bottom scenery. Specifically, you will cross Hurricane Creek at Happy Hollow in the southern section, Cedar Branch at Board Tree Hollow in the center, and lastly Hog Creek on the north end of the road. This makes a great means of travel to get to the abundance of offroad-worthy trails on the north side of Bollinger County.
Difficulty
With any Bollinger County road, you should expect course creek bottom gravel at the base, with large potholes, mounding, washboarding, and sections where the gravel fades to dirt, the 302 features a few areas where water can collect too high enough levels to create a few flood water crossings, though typically these are only at a trickle, due to this possibility, this road will get a 2/10 rating.
History
Considering the name Old Scopus Road, this was once the main thoroughfare between Marble Hill and Scopus area, but was eventually replaced by the bigger paved road of Missouri Route B. On April 5th, 2023 a Tornado ripped through the northern section of the road peeling sheet metal off sheds, moving cars, downing trees, and destroying homes, the small community was hit rather hard, but as of two months later, seems to be alive and well.
Technical Rating