Copicut - Quanapoag Connector
Best Time
Spring, Summer, Fall, Winter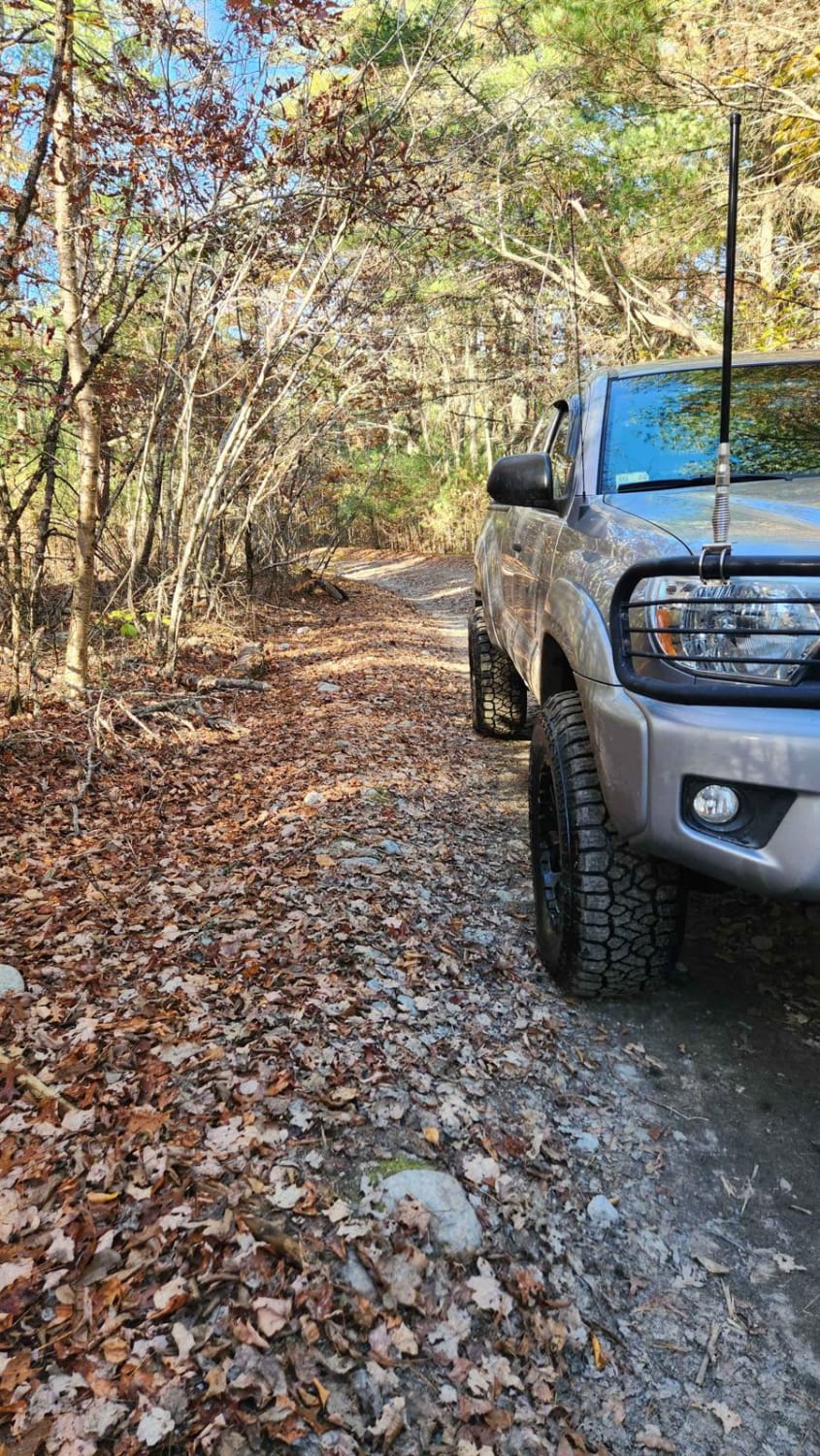 9
Trail Overview
Take a ride through the historically haunted Freetown State Forest with this easy off-road route. The route is on public roads and all vehicles running this trail must be road registered. Trail conditions can vary drastically based on how much rain has fallen, large frost heaves have caused mud holes and water crossings consistently along the route that are typically shallower than 12". Some large rocks exist that wouldn't be cleared by the average SUV or pickup, but they are avoidable. Most of the route can be run in 2WD, but there is a steep rocky hill climb on the Quanapoag section that usually requires 4WD to get up. Cell service is limited but the trail is well-traveled if you run into trouble. The surrounding area consists of popular hunting lands, hiking trails, and dirt bike/mountain bike trails. Caution must be taken where bikers and hikers cross the road. Beautiful views of the Copicut Reservoir exist just off of sections of the trail. The route is also popular with adventure & dual-sport motorcyclists, especially when considering the surrounding dirt bike trails. The route is not maintained in the winter, expect large ice chunks to form in the water crossings as well as deep snow possible.
Difficulty
The route can be comfortably navigated in most stock SUVs and pickup trucks. 4WD or AWD is highly recommended, but most of the trail can be run comfortably in 2WD. Water crossings are typically less than 12" deep but can exceed that after a good rainfall. Any large rocks that would threaten a typical SUV or pickup truck can be avoided. A steep rocky hillclimb exists on the Quanapoag section of the route that will typically require 4WD or AWD to climb. This steep section can also change dramatically after a heavy rainfall due to wash.
History
The Trail runs directly through the Freetown State Forest which is rumored to be haunted and a part of the larger "Bridgewater Triangle". The Bridgewater Triangle is a large area of Southeastern Massachusetts that has had many accounts of paranormal activity over the years Including ghosts/spirits, and mythical creatures. The area is believed to be haunted primarily due to a Native American battle that took place there, as well as cult activity, and a number of gruesome crimes. The Copicut portion of this route is specifically rumored to be the home of a ghost named the Mad Trucker who appears at night behind drivers on the route and will attempt to run them off of the road. More information on the hauntings of the area can be found all over the internet.
Status Reports
Yanhao Zhang
Oct 22, 2023
Willliam D'Angelos
Oct 22, 2023
Cory Buckwell
Oct 05, 2023