Gauntlet Falls West Trail
Best Time
Fall, Summer, Spring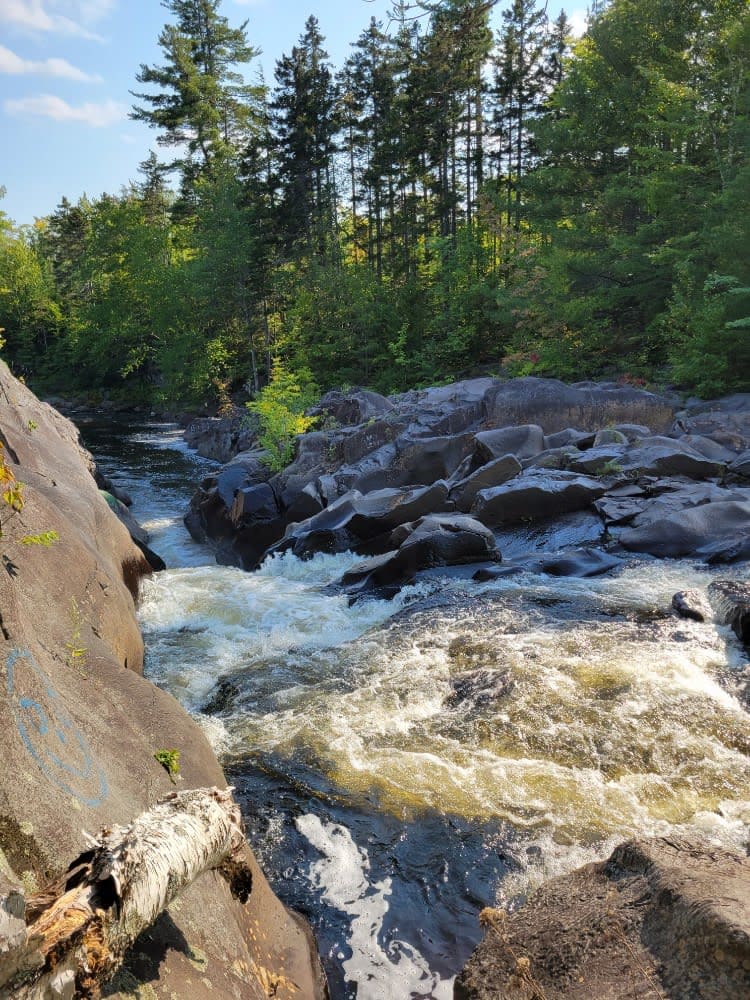 8
Trail Overview
This Gauntlet Falls West Trail is a branch starting at the Katahdin Iron Works Historic site which is also the Ki-Jo Mary check-in point for the Northern Maine Woods. The trail is all dirt roads typically wide enough for 2 vehicles to pass. The trail has a variety of spurs to be explored with time. The trail ends at the Gauntlet Falls where you can dip into the water and/or just look at how the natural water has carved out the rock. There is a large sloping flat section of rock that has been a spot for graffiti for over 40 years, interesting to see and spending time at. A great lunch spot!
Difficulty
Most of this trail is comprised of gravel roads, and most is wide enough for two vehicles to pass each other.
Status Reports
There are no status reports yet for this trail.