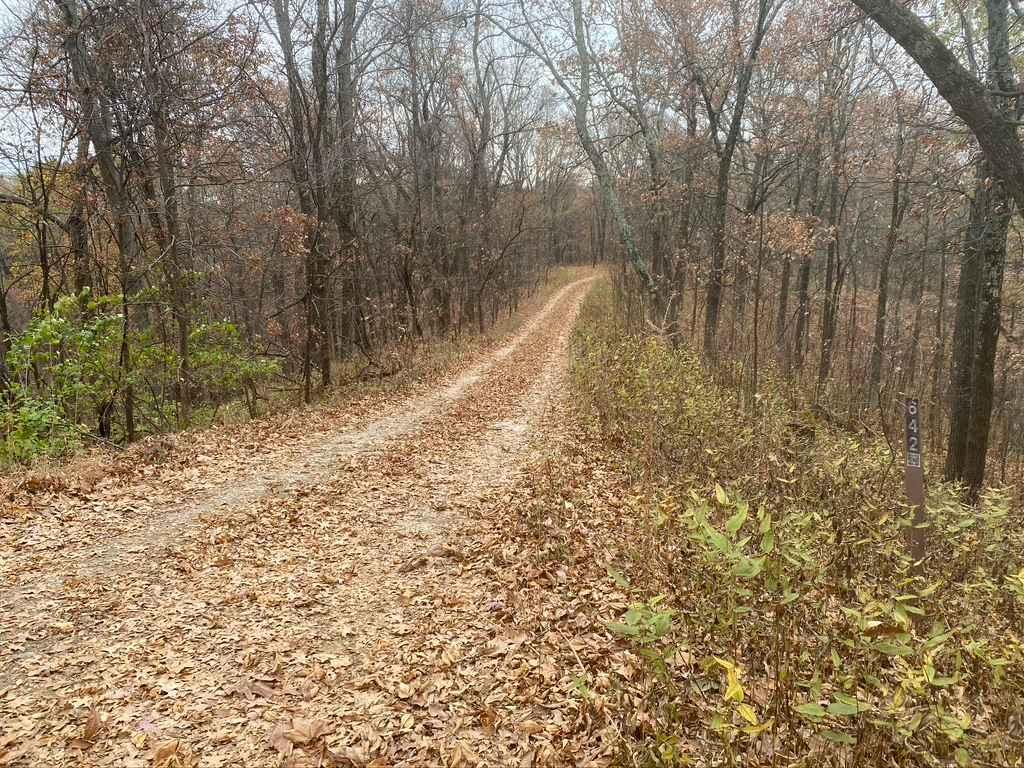 11
Trail Overview
The Bull Durham SFR 642 is a branch trail of the Opossum Trot Trail System in Shawnee National Forest. The Bull Durham is quick to thrill with not much time in between its obstacles, it features a rutted hill within .2 mile of the entrance, followed by small mud puddles. Then, leading to a rutted corner on a downward grade overlooking a deep ravine with a broken culvert. You traverse back upward only to drop again through some tight trees overlooking a smooth valley on either side, followed by several small to medium-rutted mud pits. This leads to the last hill having a water collection spot mid-way down that forms an off-camber mud pit, leading to the bottom where a heavily rutted mud pit is, this leads you to a turn around where you head back. Wet conditions or rainy seasons will only raise the difficulty.
Difficulty
I nice little thriller for a quick offroading drive, has a few great medium weight obstacles, the biggest being a rutted mud hole dug out near 18" deep for 30 feet. There is several off camber hilly sections throughout the ride paired with water collection / mud holes, also having a couple tight trees, mildly washed out roads. Good traction and good articulation is essential.
History
The Featured Trail's end point is not the original ending of Bull Durham, rather only half of the original trail, the second half is sadly overgrown (as of 11/2022) and will soon be of the past if serious maintenance is not done soon. Nonetheless the first mile is still very open and packs a punch for the 1 mile it is in length.
Technical Rating