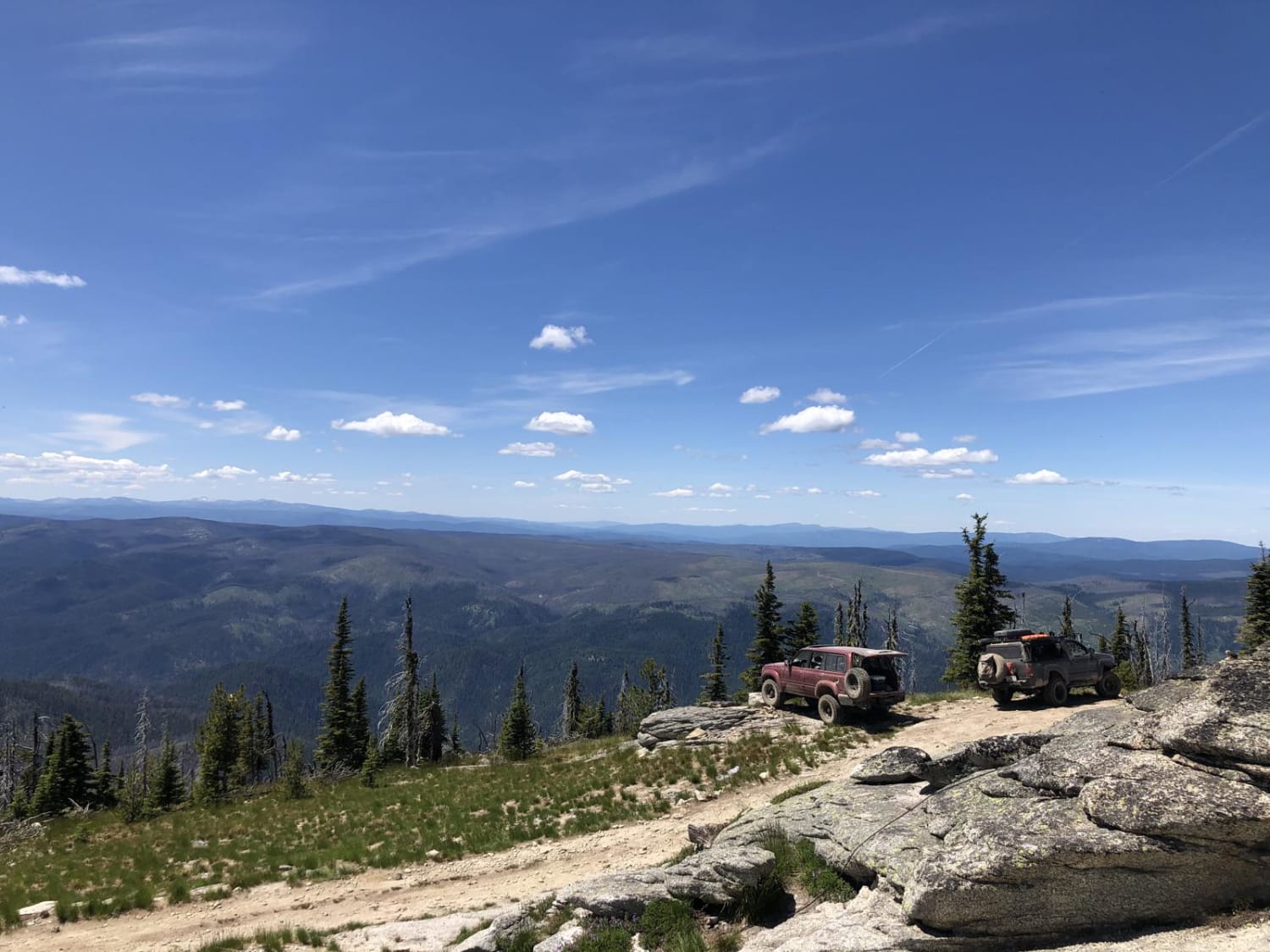 4
Trail Overview
This scenic trail is a must see. It traverses from Idaho to Montana along an historic route. Most of the main trail is graded forest road with some paved sections. It's very remote with no cell coverage and could be closed in the winter. The highlight along the way are many lookout points that are accessible by high clearance 4x4 and a skilled driver or hiking on foot. The views from these points are not to be missed. Camping is plentiful along the route, and little spots can be found tucked here and there with a trained eye. The main unmanned ranger station has potable water and is about 1/3 of the way from the Montana side. Fishing is also available with the proper documentation. This trail is also a part of the Idaho BDR route. Please stick to all established trails. Trash is pack out, but pit toilets are available along the way.
Difficulty
The main route through is very easy, but the offshoots are difficult and require a skilled driver to complete.
History
The historic, 101-mile, single-lane, mostly-unimproved Magruder Corridor Road winds through a vast undeveloped area, offering solitude and pristine beauty as well as expansive mountain views. The corridor was created in 1980 leaving a unique road that enables a traveler to drive between two wildernesses: the 1.2 million-acre Selway-Bitterroot Wilderness to the north, and the 2.3-million-acre Frank Church-River of No Return Wilderness to the South. The road itself has changed little since its construction by the Civilian Conservation Corps (CCC) in the 1930s.
Technical Rating