Long Liz
Best Time
Fall, Summer, Spring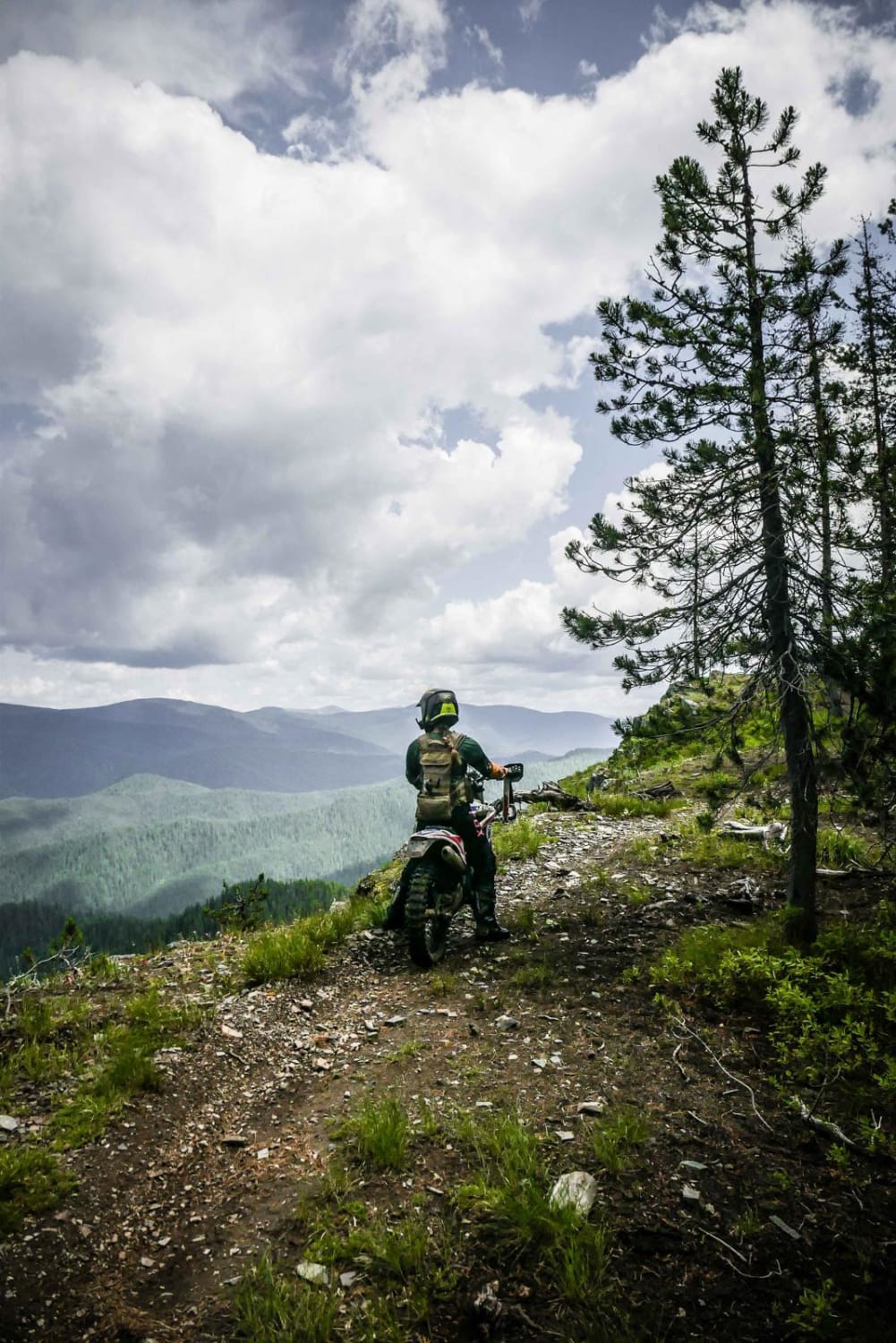 19
Trail Overview
Long Liz is a popular dirt bike trail in the St. Joe National Forest that starts off Moon Pass Road at a small parking lot that can fit a few vehicles. It starts with a steep climb up several tight switchbacks with rocks and roots, and this is probably the most challenging part of the trail. Some of the switchbacks have rocks and roots in the turn which makes them more difficult. There are 20 or so switchbacks in the beginning, gaining a lot of elevation right away until it gets on top of a wide ridge line at the top of the mountain. There are also a couple of bigger root obstacles in the beginning. The trail mellows out up top for part of the ridge but continues with more rocky sections with lots of roots and ruts. Most of the elevation gain is in the beginning, but there are still several climbing sections later on with rocks and roots, and one side-hill section with scree. There are rocks all throughout the trail, making it really bumpy. The ridge line is pretty wide with no exposure and has really epic views on the side of a cliff looking down at the mountain valleys. Since this trail sees higher use, it is a bit troughed in sections, but it's popular for a reason it's really fun with great views. It ends at the intersection with Big Dick Trail.
Difficulty
This is an intermediate trail with lots of rocks, ruts, roots and tight switchbacks. The switchbacks are more difficult to go up than down.
Status Reports
There are no status reports yet for this trail.