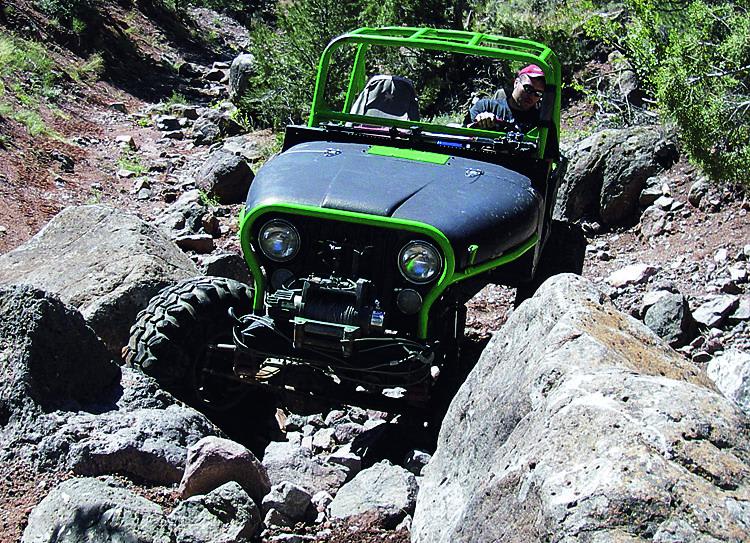 5
Trail Overview
If crawling over boulders through a tight rugged canyon is your thing, you'll love Trough Trail. People often take this trail in combination with Sidewinder for a longer adventure. Get there on a beautiful 20-mile drive along the Colorado River from Kremmling. No seasonal closures.
Difficulty
Difficult. Very steep and narrow with large awkwardly positioned boulders. Side canyons are more difficult. The trail is set up for rock buggies and extremely modified vehicles only. We did not drive our Jeep on this trail.
History
This trail was built in 2002 with the approval of the Kremmling BLM Field Office. Kremmling's local 4x4 club, the Mountain Metal Mashers, worked together with Renegade Off Road, Kremmling's local 4WD shop, to build the trail. The effort required moving large boulders and clearing brush. Boulders are periodically moved to keep the trail difficult. We'd like to thank Shane Bodemann of Renegade Off Road for driving the trail for us and allowing us to photograph his vehicles.
Technical Rating