The Tabequache
This is a fairly new trail that crosses canyons, mesas and highlands.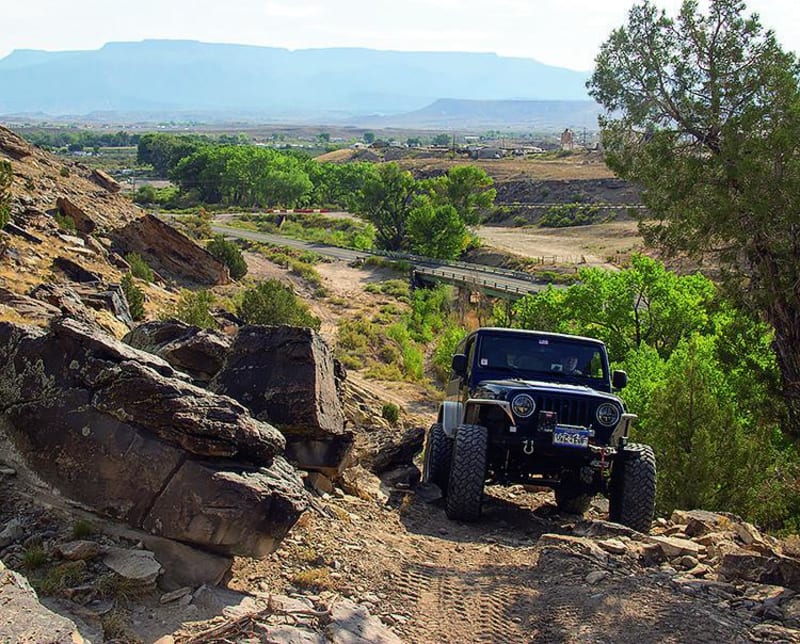 10
Trail Overview
The Tabeguache Trail is located in the Bangs Canyon Recreation Area and was developed with the help of the Grand Junction Four-Wheelers. You can find pretty much anything you're looking for here. All roads lead to an off-roader's playground where you can hang out and test your skills.
Difficulty
Difficult. Most of the southern part is easy to marginally moderate terrain. After Wpt. 02, trail gets more difficult with loose rock climbs and small challenging ledges. Hardest part between Wpt. 03 and 04 has driver's choices, but they were all similarly difficult when we drove it. Very high ground clearance is needed. Playground is optional. Do not attempt the trail when wet.
Technical Rating