The Gulches
Three of the most popular trails in this area make up The Gulches.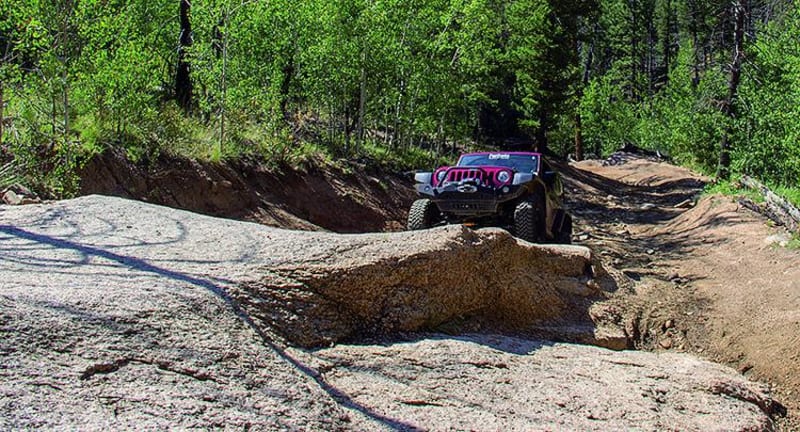 8
Trail Overview
Hackett Gulch, Longwater Gulch and Metberry Gulch are the three most popular extreme trails in the Pikes Peak area. Each offers something a little different, and you can spend all weekend playing and testing your skills and those of your rig. Weekends can get crowded. The trail's official end is at the Teller County Line just before the Platte River. Resist the urge to cross.
Difficulty
Difficult. Steep, loose descents and climbs with interspersed rock obstacles and muddy spots. Lots of fun twists and turns. A winch might come in handy. You'll need lockers, good articulation and a confident driver.
History
After the Hayman Fire in 2002, Hackett Gulch, Longwater Gulch and Metberry Gulch were closed by the Forest Service. The closures were considered permanent unless another public entity volunteered to take them over. Almost immediately, Predator 4 Wheel Drive, which has worked hard for years to keep these trails open, began working ith Teller County. In the end, Teller County accepted responsibility for the roads and that's why the trails are open today. Extreme environmental groups have been trying for years to permanently close this area to motorized recreation. Do your part by following the rules. Don't cross the river.
Technical Rating