Switzerland North
This trail features very technical and difficult terrain.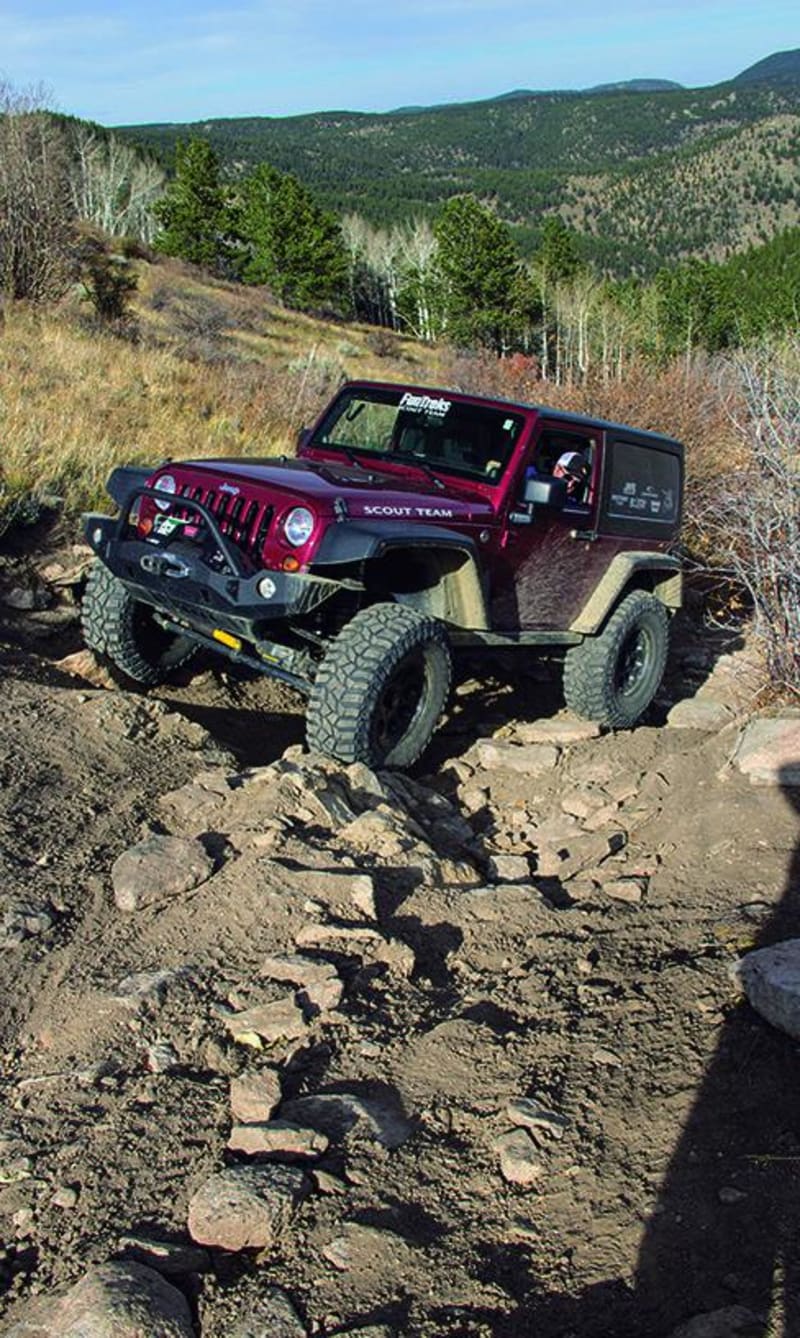 10
Trail Overview
This trail is basically the more difficult portion of The Switzerland Trail. The easier section of the trail basically dead ends, at which point you take a left up a very steep, very rocky hill. This part of the route offers an obstacle called Cliffhanger 2.0. This can be bypassed. If you can get there, the camping at the top is unrivaled. There are parking areas on both ends of the trail. It is open all year.
Difficulty
Difficult. The flat portion of the route is easy; however, it is narrow in spots with scratchy tree branches. Road 461 is steep and rocky in places,but a high-clearance, aggressive SUV can do it with an experienced driver. Cliffhanger 2.0 (not to be confused withbetter-known 'Cliff Hanger' in Moab) is extremely steep with loose, moderatesized rock. Aggressive tires, lockers and very high clearance are recommended.
Technical Rating