Pomeroy Lakes
Easy lower section to old mine structures. Challenging upper section to a lake and old mine.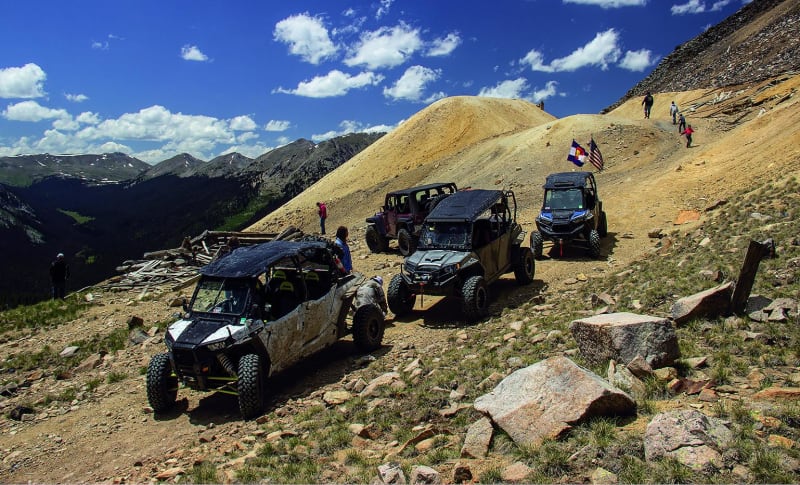 8
Trail Overview
The first, lower part of this trail is relatively easy, which brings in crowds exploring the many remaining mine structures. The upper half, to Mary Murphy Mine and Lower Pomeroy Lake, increases significantly in difficulty.
Difficulty
Difficult. Applies only to upper end of trails. The side trip to Mary Murphy Mine is a steep, narrow shelf road, but is relatively smooth. The only section not recommended for stock SUV is above Waypoint 03, where it is rocky and steep.
History
Mary Murphy Mine was a top producing mine that supported the town of Romley. The area flourished between 1870 and the early 1900s. The main part of Romley was located in a meadow below C.R. 295. Romley was also known as 'Red Town,' because all buildings in town were painted red with white trim. The railroad removed its tracks in 1926, but it was not until 1982 that the town was torn down by its owners.
Technical Rating