Old mine roads off of Imogene Pass Rd
Old mine roads off of Imogene Pass Rd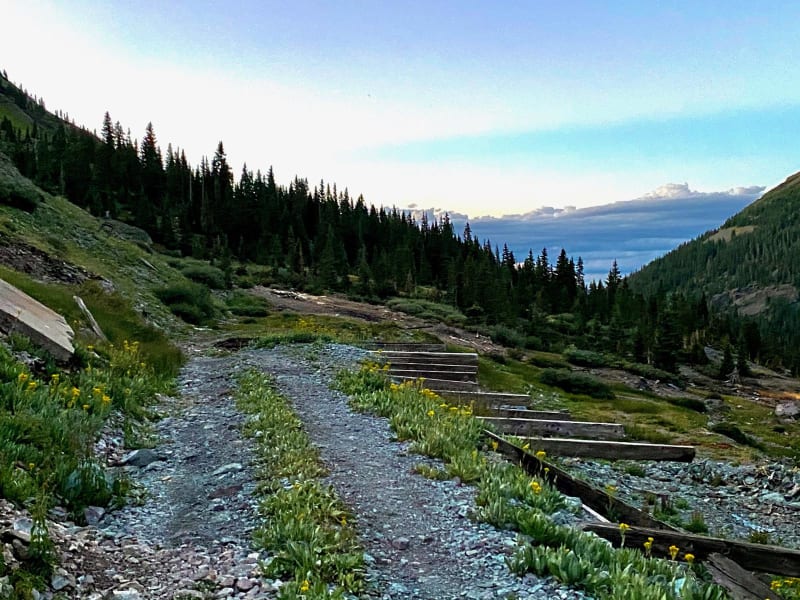 32
Trail Overview
These are some old mine roads you can take off the Imogene Pass and will loop back, whether going up or down Imogene Pass Road. There is a closed mine tunnel with rails, old housing mine structures and a nice view of the valley at High Point Road. Some other short roads branch off of it to other points of view. Mine ruins, waterfalls, wildflowers and mountain streams make this a great side-trip off of Imogene Pass.
Difficulty
Some parts of roads are easy, others are difficult. The climb to the end is steep with loose rocks. One entry point has rock surface to climb. A connecting road is very narrow with drop-offs on both sides and a large dip. Not for the faint of heart, yet very doable.
Get the App
Find Off-Road Trails
Unlock more information on Old mine roads off of Imogene Pass Rd.