Mount Bross
This trail offers a little bit of everything.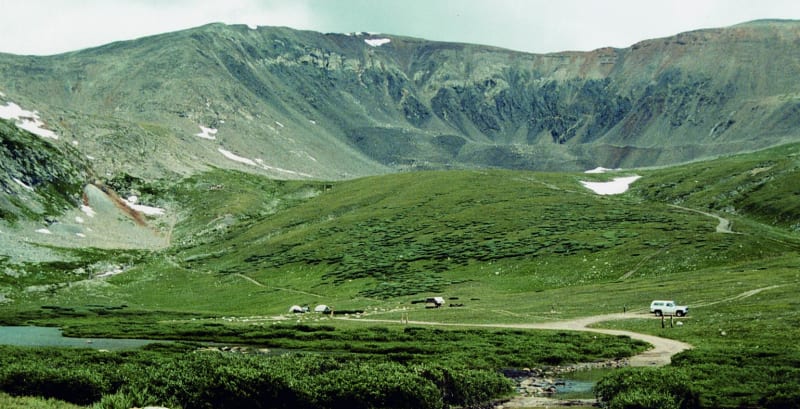 7
Trail Overview
Challenging terrain, beautiful scenery, history, hiking and fishing are all available in this area. This route follows the lower section of Mt. Bross to Windy Ridge Bristelcone Pine Scenic area and Kite Lake. There are a lot of popular hiking trails available from Kite Lake. The old town of Alma is also located here, and is worth a visit.
Difficulty
Easy. Lower portion of road, when dry, is suitable for passenger cars. Upper sections are steep and rough. High clearance is recommended.
History
In addition to being the highest incorporated town in North America at 10,578 ft., Alma has a rich mining history. In the 1870s, the general area around Alma, called the Mosquito Range Mining District, had a population of about 10,000 people (today the population is about 250). Mines were everywhere, spread from Mosquito Pass to Mt. Lincoln, Mt. Democrat and Mt. Bross. Many buildings in Alma have been recognized for their historical significance, including the Alma Town Hall, which is a registered state historical site. The Paris Mill was built in 1895. Ore came by tram buckets from the Paris Mine high up on Mt. Bross. The town of Alma has a couple of authentic restaurants and bars and is a popular stop for skiers heading into the mountains. Make sure to observe the speed limit through town'" law enforcement is frequently waiting at one end of town or the other.
Technical Rating