Mount Antero
A climb to nearly 14,000 feet with options to camp at Browns Lake.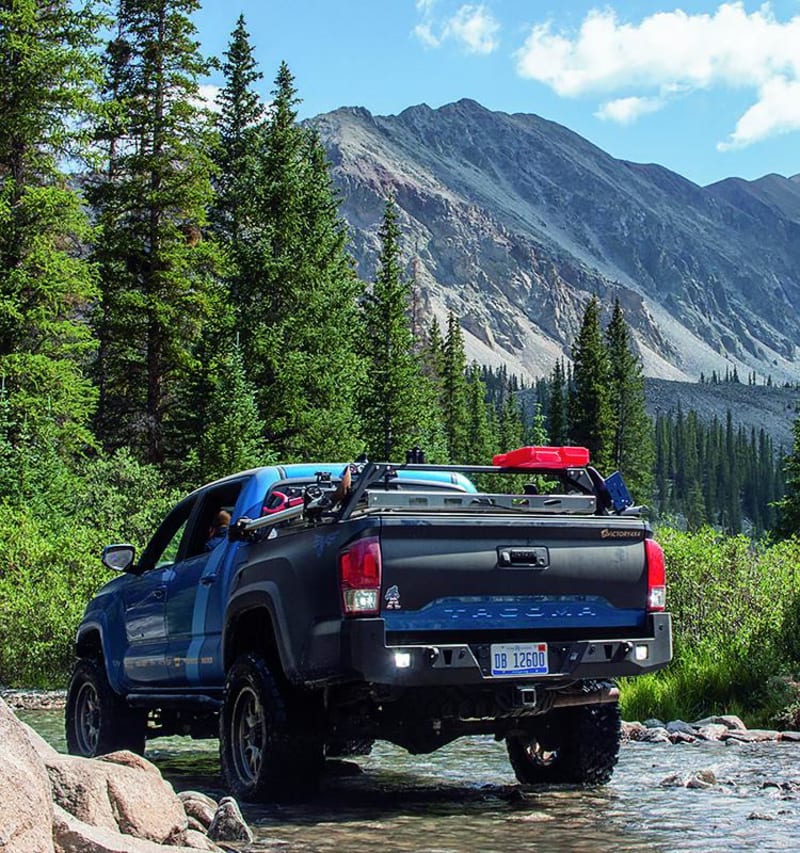 10
Trail Overview
Mount Antero is not for the faint of heart. This ride will take you nearly to the top of the 14,000-foot peak. There are other roads to explore off this route, as well as hiking trails and options for secluded camping at Browns Lake. Unlicensed vehicles must stage at the trailhead or in the town of St. Elmo. No seasonal closures.
Difficulty
Difficult. Extremely narrow shelf road with tight switchbacks. Small SUVs with low-range gearing and high clearance can drive all but last half mile to near top of Mt. Antero and Browns Lake. Oversize vehicles will have a hard time at switchbacks. Experienced drivers only. Avoid being at the top or stay in your vehicle if you see lightning in the area.
History
At 14,269 feet, Mt. Antero is the 10th-highest peak in Colorado. The road up the mountain is relatively recent, built by a mining company in the early 1950s. Unlike most mining in the area, gold and silver were not the coveted ores. Rather, the mountain is known for aquamarine crystals. Although the area has proven itself commercially nonviable, prospectors and gem seekers continue to search for the valuable crystals, known to be primarily near the top. Everything left on the surface was picked clean long ago. Most of the area is open for hand digging; however, the work is difficult, with little chance of success. Only the hardy need apply. Source: www.buenavistagemworks.com
Get the App
Find Off-Road Trails
Unlock more information on Mount Antero.