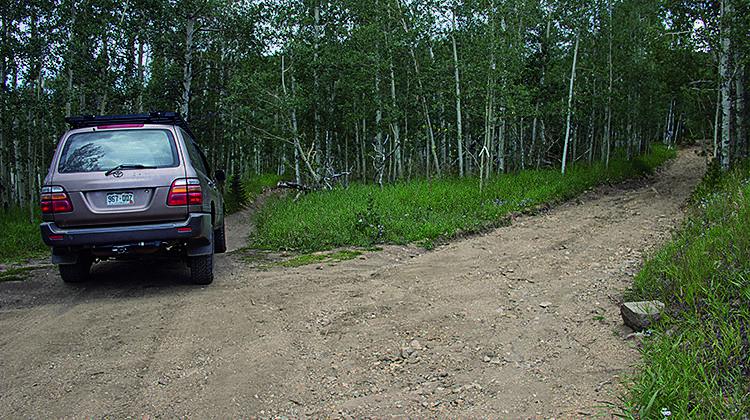 5
Trail Overview
This is a secluded trail that loops over to Dakota Hill. There is a quick, easy side trip to a old shaft house that's in great condition. It can be confusing to navigate the unmarked roads, so you'll want to follow directions carefully. Unlicensed vehicles will have a great time on this trail, and parking is available along Moon Gulch and at the south end of the trail. Open all year.
Difficulty
Moderate. First half of trail is very narrow between tight trees. Expect some brush marks. Balance of trail is narrow, rocky and slow-going. Optional road going downhill after shaft house is very narrow and steep.
History
The shaft house is presumed to have provided ore to the 1880s boom town of Perigo, just down the hill along Gamble Gulch Road. Perigo had an active post office between 1897 and 1905. For the most part, nothing is left of the town today. The owner of the property allegedly dynamited most of the structures to reduce property taxes. Dense trees now cover the site. Source (in part): 'Ghost Towns Colorado Style,' by Kenneth Jessen.
Technical Rating