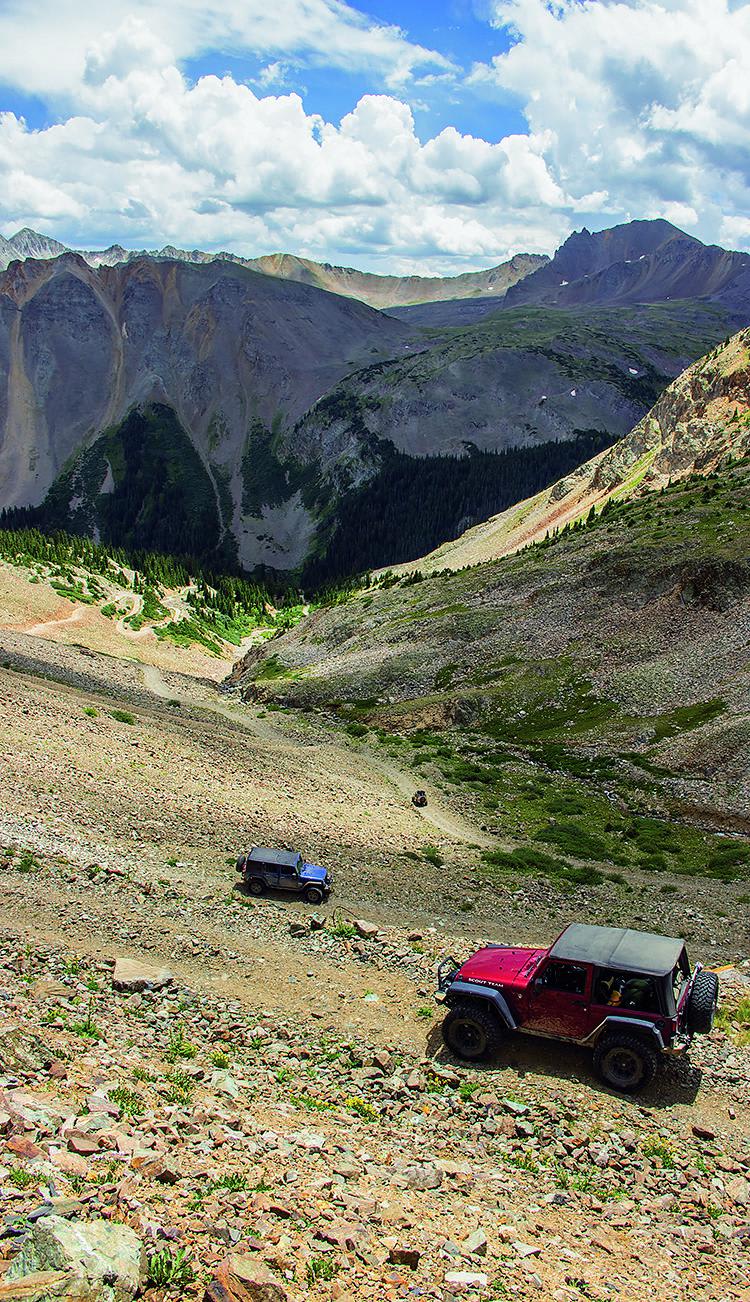 4
Trail Overview
Get your lungs ready for this high mountain ride to 12,700 feet. If you're up for it, there are hiking trails to two 14,000-foot peaks. This rocky route stays above the treeline and provides gorgeous views. Designated camping available. Open May 21 to October 22, depending on snow.
Difficulty
Difficult. Rating based on one tippy, rocky stretch of narrow shelf road near the top. Most of the road is fairly wide and moderate. Rocky spot after Waypoint 02 can get tougher later in the season. Stock vehicles should have high clearance, low-range gearing and skid plates. Novice drivers may find the last half mile intimidating.
History
The basin above the parking lot operated as a small ski area for about 10 years starting in 1967. It had a vertical drop of just 200 feet and provided late season skiing, sometimes into July. It was primarily used as a racing and training camp. A rope tow serviced the area. Plans for a chair lift never materialized.
Technical Rating