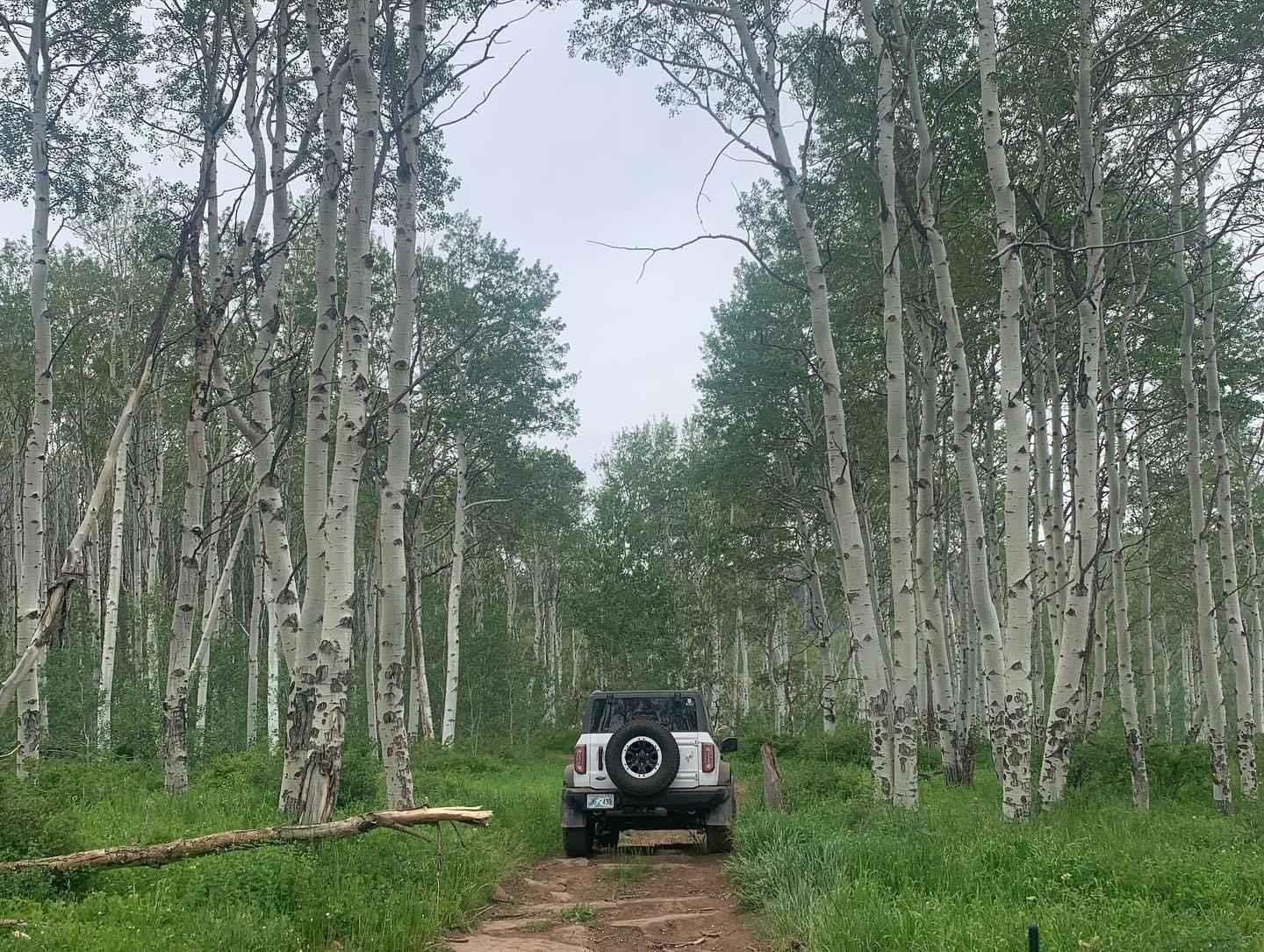 11
Trail Overview
The road begins near Vail, north of I-70. It starts out steep and eventually connects to the Red White Trail. There are some very narrow areas, so consider the width of your vehicle before you get too far up. A full-size SUV or pickup would have a hard time. Your Bronco, Jeep or mid-size pickup should be fine but may require a spotter in certain areas. Midway, there are beautiful views of the valley, and towards the top, there is an amazing Aspen tree grove. The Forest Service has cleared several trees with chain saws creating many narrow areas to navigate, so expect downed trees and consider taking a chain saw. The route on the original map does not match up to this submitted route. This may be due to the trees being cut. You may encounter both hikers and mountain bikers, but there are few vehicles on this trail. Also, keep in mind that if it has rained recently, this road will likely be impassable. After you connect to the Red White Trail, the road is much easier. Metcalf Creek Rd opened in late June, and it is unclear how long it stays open, so check with the Forest Service.
Difficulty
Metcalf Creek Rd starts out very steep and has at least a couple of areas that have large rocks that may require a spotter. It also has ruts and many downed trees that require navigation and some spotting. There was a downed tree in the middle of the trail that almost forced us to turn around; had it not been for a clearing of cut trees that allowed us to drive around it. This trail opened at the end of June after being closed all winter.
History
This trail is named after John Metcalf, who was originally from Ohio. Eventually, he would come to own most of western Avon. He rode with Oscar Traer to Central City to witness the "proving up" of each other's homesteads. He served as one Eagle County's first commissioners after the county was carved out of Summit County in 1883. He joined forces with fellow homesteaders to build the Metcalf irrigation ditch to open up more land for agriculture. In 1896, John signed all the property over to his wife and left town for the Klondike Gold Rush in the Yukon Territory, never to return.
Technical Rating