Independence
This is a trail system comprised of of 4 intense trails.
Best Time
Winter/Spring/Summer/Fall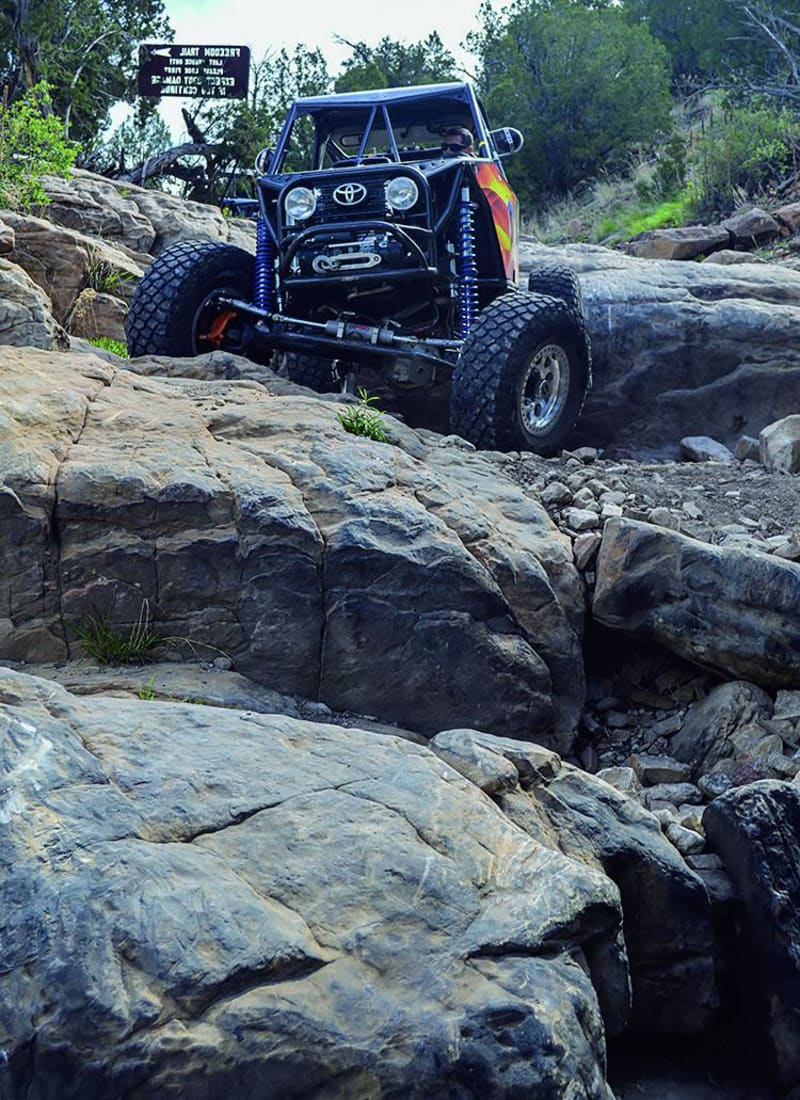 7
Trail Overview
Independence, Freedom, Patriot and Liberty trails wind around each other through rugged canyons and winch points. If you have to stack rocks, you must remove them after use. There is camping available, but be prepared for very hot weather and rattlesnakes in the summer months. Bring your own firewood, pack out all trash, and please use existing fire rings.
Difficulty
Extremely difficult. Rock ledges and giant boulders 4 to 5 feet high. Expect roll-overs and vehicle damage. Lockers, roll cage and giant tires are a must. Scout trail first. Canyons are too difficult for ATVs and UTVs, but there are other trails to explore in the surrounding area.
History
The name 'Independence' came from the fact that construction of this trail system began on July 4th, a very hot time in this part of Colorado. With approval of the BLM, the canyons were made passable through the persistent efforts of Predator 4 Wheel Drive and the Rock Hoppers Four Wheel Drive Club, both of Colorado Springs. Work to clear the first trail, which opened in the spring of 1999, took about a year. Other trails followed in succession.
Technical Rating