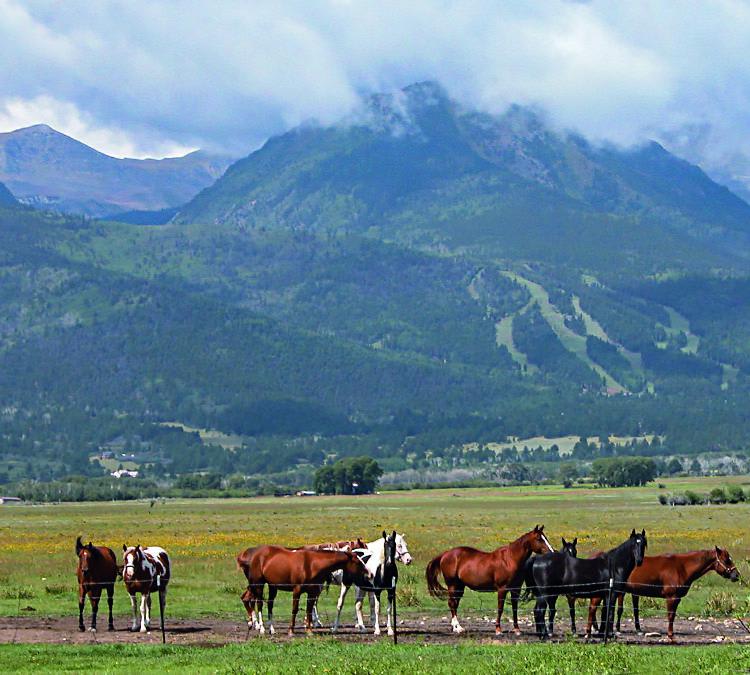 6
Trail Overview
This is a long, slow ascent full of switchbacks and beautiful views once you get above the timberline. The Middle Taylor Creek Campground is a great place to camp, and there are some fantastic fishing lakes in the area. Hike to a waterfall from the campground, and bring your camera. ATVs and dirtbikes will have fun playing on the Rainbow Multiuse Trail System.
Difficulty
Easy. Rocky and rough but no major obstacles. Road is one lane wide in some spots. Stock SUVs with lowrange gearing and high ground clearance should be okay. Trail conditions could worsen over time.
History
As you start up the trail, you'll see intermittent views of the old Conquistador Ski Area on the left. The area first opened in 1978 with minimal equipment. Two chairlifts were installed in 1982, but the area continued to struggle with poor snow conditions. After financial failure, the government took over, but the area finally shut down in 1988. A new owner opened the area for one disastrous season in 1992 under the name of Mountain Cliffe. The chairlifts were removed and sold in 1996.
Status Reports
eric dotson
Sep 02, 2023
Muddy/Wet
Rough/Deteriorated
Daniel Hendrickson
Jul 31, 2023
Randy DaMitz
Jul 30, 2023