Farwell Mountain via Lost Dog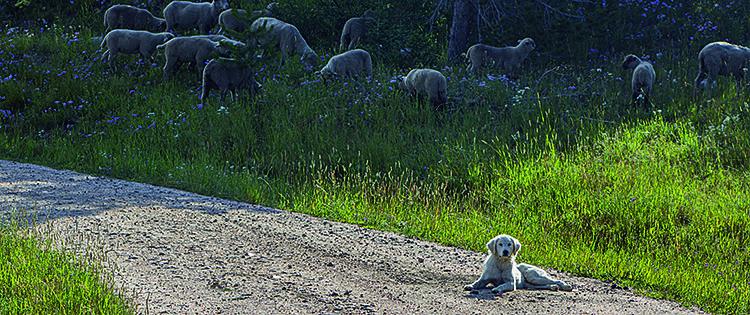 5
Trail Overview
Start this trail by climbing through Lost Dog, a visually unique area that has seen beetle kill, extreme winds, and forest fires. Six miles in the trail changes to a narrow, winding climb to the top of Farwell Mountain. This is a fun area for OHVs and dirt bikes, all of which can take Diamond Park Trail north to make the trail a loop through Big Red Park and back to Hahns Peak. This trail is open July through December, depending on snow.
Difficulty
Difficult. Mostly moderate, but several steep rocky climbs and possible muddy sections push the overall rating to difficult. We drove the route in early July and encountered mud, fallen trees, and deep snow banks. Keep away from sheep guard dogs.
History
You'll exit through Hahns Peak Village, an active mining town between 1879 and 1912. It once had a population of over 500 people. Today the quaint village has authentic log cabins and seasonal residents. To learn more about the town, stop at their schoolhouse museum in the summer, usually open between noon and 4 p.m.
Status Reports
Michael Burleson
Jul 21, 2023