Eagle Rock, Saran Wrap
A fun, technical trail with unpredictable terrain.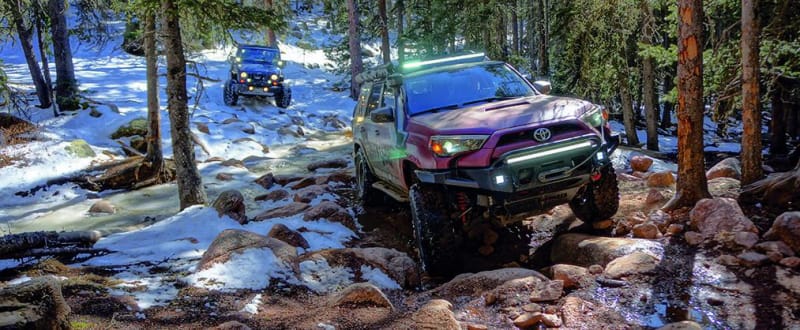 7
Trail Overview
Make sure your rig is set up with all the bells and whistles for this one. It is a long, difficult trail with ever-changing obstacles. If you need to enhance it, start by taking Saran Wrap first. It connects to the lower end of this trail.
Difficulty
Difficult. Very steep with huge ruts and large boulders that move around in loose soil. Extreme articulation needed. Without lockers or a winch, you'll quickly become a bottleneck for faster moving vehicles that are likely to be behind you.
Technical Rating