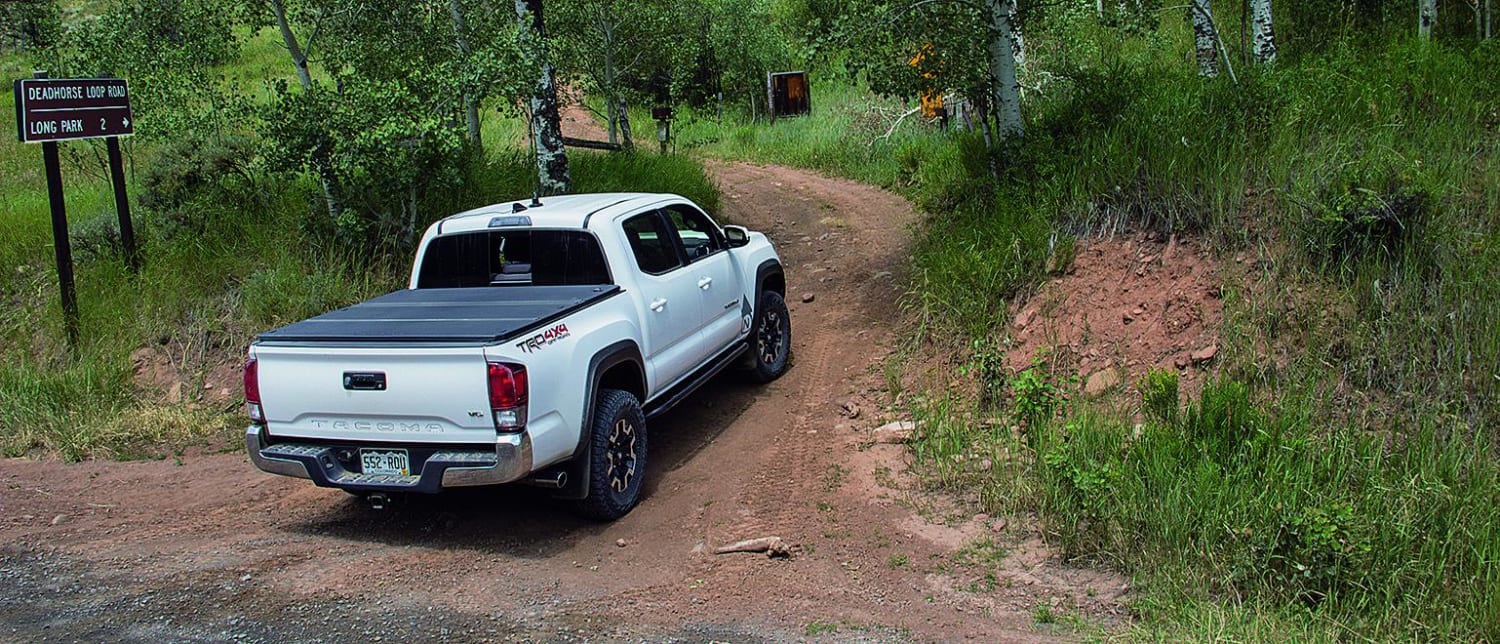 4
Trail Overview
This high-elevation trail is narrow and fun for ATVs and UTVs and has great camping options. You will begin at the Flat Tops Scenic Byway and climb to the base of Sand Peak with excellent views. There is an option to connect to Ripple Pass and other trails for unlicensed vehicles. Deadhorse Loop is open mid-June to mid-November, weather depending.
Difficulty
Moderate. Narrow and very steep in places but no major obstacles. More difficult if wet. Four-wheel drive and good articulation required. Aggressive, stock 4x4 SUVs can do it when dry. Tight brush in places.
History
If you start in Yampa, you'll enjoy a beautiful drive to this trail along the Flat Tops Scenic Byway, which meanders around the massive Flat Tops Wilderness. Dedicated in 1975, this wilderness is geologically unique in Colorado. Millions of years ago, a monolithic block of rock was pushed up from tectonic activity. Subsequently, valleys between peaks were filled in with volcanic lava flows. Very few peaks project above the resulting high plateau. Because the terrain is relatively flat, it is very popular with hikers and horseback riders.
Technical Rating