Clear Lake, Bandora Mine
The view from this high mountain lake is worth an afternoon of your time. Bring a picnic.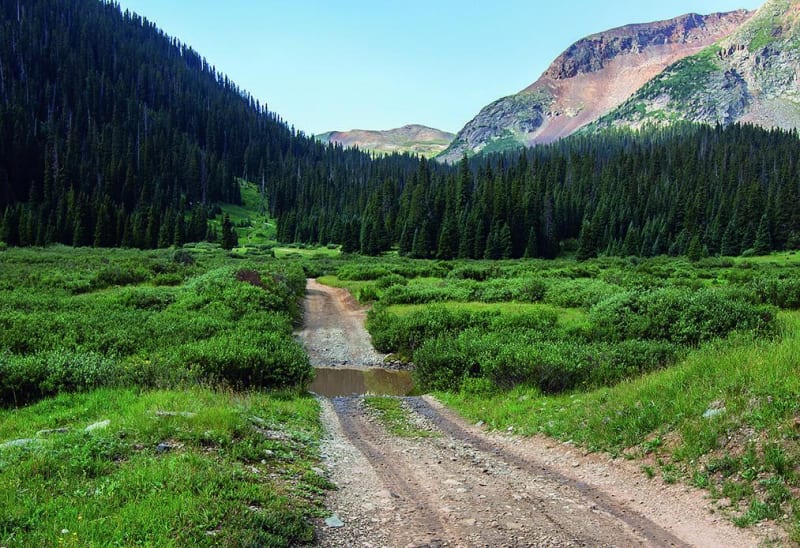 13
Trail Overview
Drive through a gorgeous valley, camp, and enjoy amazing biking, hiking and fishing. The climb up is flanked by endless wildflowers. You'll find several options for camping, great for large motorhomes and campers. Bandora Mine is a fun side trip.
Difficulty
Easy. Mostly wide graded road. Climb to Clear Lake is the hardest part with steep, rutted and narrow switchbacks. Suitable for any high-clearance stock SUVs with low range and a confident driver.
History
South Mineral Creek, like so many other areas around Silverton, was the site of silver strikes in the early 1880s. The Bandora Mine, however, was mined much later during World War II. It shut down in 1950. A 1945 article in the Silverton Standard tells the story of Wilbur Tharp Maxwell, a soldier who returned safely from World War II only to be killed in the mine in 1945.
Technical Rating